Paranormal
Government Information Library | UFOs
Majestic Documents.com: Evidence We Are Not Alone
We take a wild ride through the folklore of Louisiana as we try to determine just what a Rougarou (or loup garu) is! Cryptozoology reports throughout the area point to several possibilities all ending with monster tales of fantastic creatures. Let's see what we can discern from this mayhem. No matter how you spell it, the Rougarou, Roux-Ga-Roux, Rugaroo, Rugaru, or Loup Garou is a werewolf type creature living in the folklore of Cajun French Louisiana.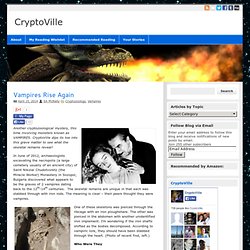 CryptoVille
The Anomalies Channel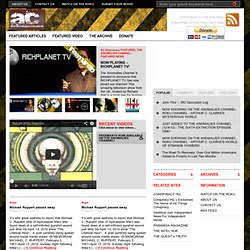 AC Exclusives, FEATURED, THE ANOMALIES CHANNEL - FEATURED NEWS The Anomalies Channel is pleased to announce that RICHPLANET TV has now joined our channel! This amazing television show from the UK, hosted by Richard Hall is a must see for anyone interested in UFO's, Conspiracy, and the unknown! Subscribe to the Anomalies Channel today (its free!) and tune into this important new show!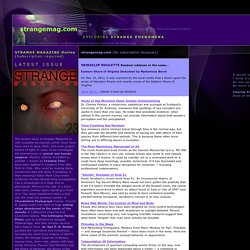 NEWSCLIP ROULETTE Random oddness in the news... Reptile Romance Bimbala Das got married, but a brass statue had to stand in for her groom. This was because he is a cobra.
strangemag.com - Investigating Strange Phenomena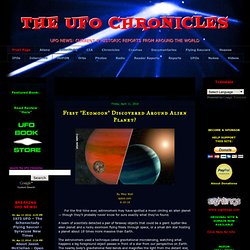 Weird 'UFO' Light on Mars May Just Be a Shiny Rock, NASA Says By Mike Wall space.com 4-8-14 Scientists are throwing cold water on yet another purported "alien" sighting by NASA's Mars rover Curiosity. Though UFO enthusiasts may beg to differ, mission team members say bright flashes of light visible in Mars photos taken by the Curiosity rover on April 2 and April 3 almost certainly have a perfectly ordinary explanation.
When talking about alien related stories, Dulce Papers have it all including greys, reptilians, alien/human hybrids, abductions, cattle mutilations, mind manipulation experiments, cover-ups, murder and underground alien bases. The story of Dulce is centered on Thomas Costello or Castello in some sources. Dulce Papers talk much about Castello but apparently they are rarely seen, or not seen at all. These papers are allegedly talking about a joint Alien/US Government underground facility found beneath Dulce New Mexico.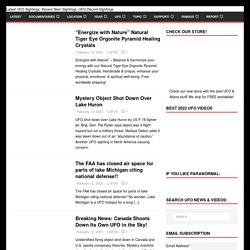 Interested in a UFO Sighting? Head to Bali 04-17-14 - Fireballs (regarded as UFOs in some communities) are dropping from the sky in droves. From Texas to Bali, Indonesia, the so-called fireball phenomenon is occurring more frequently.