ONG 2.0
THE BIG PUSH: Pictures, Videos, Breaking News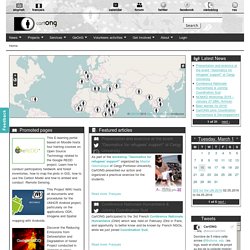 This E-learning portal based on Moodle hosts four training courses on Open Source Technology related to the Google REDD project. Learn how to conduct participatory fieldwork and forest inventories, how to map the plots in GIS, how to use the Carbon Model and how to embed and conduct Remote Sensing. This Project WIKI hosts all documents and procedures for the UNHCR Android project, particularly on the applications ODK, Imogene and Spatial mapping with Androids.
GIS and mapping services for humanitarian organisations
Open Aid Data Conference
Open for Change | Network for Transparency and Impact in Development
We are thrilled to announce that, as of October 10, 2012, A Child's Right is operating under a new name: Splash. We want to assure you that, even though our name is different, nothing about who we are or what we do is changing. Our mission, values, core work model, partners, staff, and plans for future growth remain the same.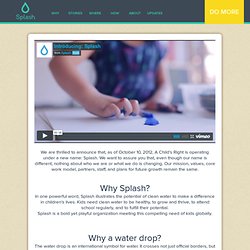 a child's right
ÍNDIOS ON LINE - um canal de diálogo
United Nations Foundation » Mobile Technology
Haiti
Kenya
missing.net
ONG 2.0 - sop
OpenStreetMap Foundation | Supporting the OpenStreetMap project
Haiti est un(e) pays en North America à la latitude 18.89 et la longitude -72.83 .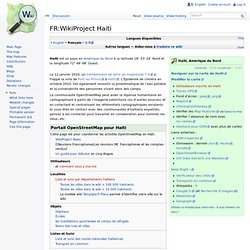 FR:WikiProject Haiti
Souktel
Pencils of Promise
Room to Read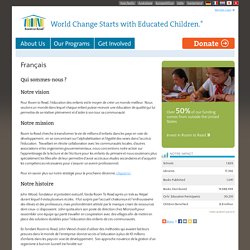 Qui sommes-nous ?