Documentary
Derren Brown: The System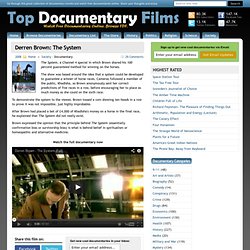 The System, a Channel 4 special in which Brown shared his 100 percent guaranteed method for winning on the horses. The show was based around the idea that a system could be developed to guarantee a winner of horse races. Cameras followed a member of the public, Khadisha, as Brown anonymously sent her correct predictions of five races in a row, before encouraging her to place as much money as she could on the sixth race.
Megaslumming - Home
Víctimas de Facebook Tras convertirse en la red social más popular del mundo, Facebook ha supuesto un cambio paradigmático en nuestra forma de comunicarnos, pero el hecho de que toda nuestra vida e incluso muerte quede registrada en Facebook provoca inesperadas consecuencias derivadas del hecho de compartir información personal en redes sociales. Este documental nos muestra casos de […] Hiroshima tras la bomba
Documentales Online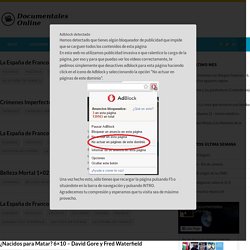 Filmhíradók Online
DOCSBARCELONA - International Documentary Film Festival
Enviar para um amigo Compartilhar no Facebook Ocultar Zero Hora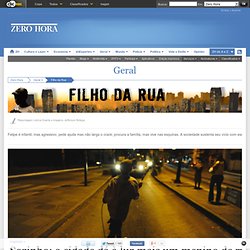 Filho da Rua - Documentário da vida de um menino de rua - ZH
Bref - Le documentaire
Zeitgeist -Official Release in Spanish (subtítulos en español)
"jeu de société"
Documental Delta 2012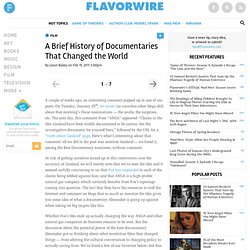 A Brief History of Documentaries That Changed the World
A couple of weeks ago, an interesting comment popped up in one of our posts. On Tuesday, January 25th, we wrote (as countless other blogs did) about that morning's Oscar nominations — the snubs, the surprises, etc. The next day, this comment from "ANGA" appeared: "Claims in the film Gasland have been widely documented to be untrue.
Docs I Love - Free Online Documentaries And Lectures
Documentaryjungle.com
Documentamadrid 12 // Festival Internacional de Documentales de Madrid
Documentary Film Festival TV on iPad | Download FREE itunes app | Watch Top Documentaries Worldwide
Philosopher Roger Scruton presents a provocative essay on the importance of beauty in the arts and in our lives. In the 20th century, Scruton argues, art, architecture and music turned their backs on beauty, making a cult of ugliness and leading us into a spiritual desert. Using the thoughts of philosophers from Plato to Kant, and by talking to artists Michael Craig-Martin and Alexander Stoddart, Scruton analyses where art went wrong and presents his own impassioned case for restoring beauty to its traditional position at the center of our civilization.
Why Beauty Matters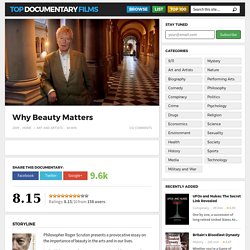 At freedocumentaries.org we strongly believe that in order to have a true democracy, there has to be a free flow of easily accessible information. Unfortunately, many important perspectives, opinions, and facts never make it to our televisions or cinemas (you can watch movies in our media category if you want to know why). Was the United States Government responsible for the attacks of September 11th, 2001? This is the "Final Cut" of the "Loose Change" films, released in November, 2007. The first of a four-part investigation into a world of greed and recklessness that led to financial collapse. Capitalism: A Love Story is a 2009 American documentary film directed, written by and starring Michael Moore.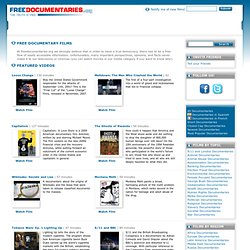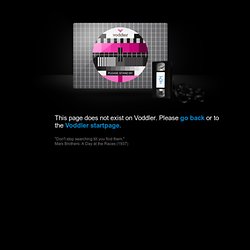 Documentales recién añadidos: todo ( premium, subscription and free)
Mi Voddler LiveShelf[Beta] (Mostrar ayuda) Unas películas que se están viendo en todo el mundo... 1360 Nuevo la semana pasada Ocultar opciones de filtro Mostrar opciones de filtro Géneros: