Linux Distros
Download Debian 7.4(32/64-bit PC Network installer) Debian is a free operating system (OS) for your computer. An operating system is the set of basic programs and utilities that make your computer run.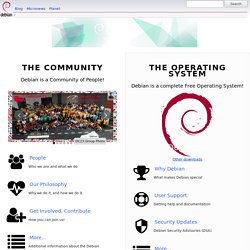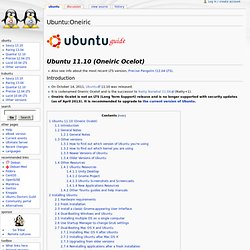 From Also see info about the most recent LTS version, Precise Pangolin (12.04 LTS). Introduction
Oneiric -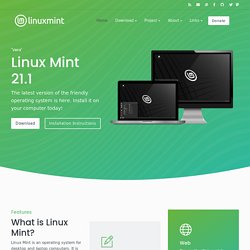 This article was posted on: Fri, 21 Mar 2014 16:18:24 +0000 Great news for gamers! GOG.com announced plans to support Linux: We're initially going to be launching our Linux support on GOG.com with the full GOG.com treatment for Ubuntu and Mint. That means that right now, we're hammering away at testing games on a variety of configurations, training up our teams on Linux-speak, and generally getting [...]
Overview and Getting Started More about the Puppy project Linux is a free operating system, and Puppy Linux is a special build of Linux meant to make computing easy and fast. Puppy Linux enables you to save money while doing more work, even allowing you to do magic by recovering data from destroyed PCs or by removing malware from Windows.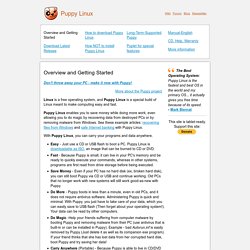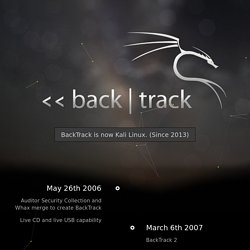 Welcome to Backtrack-Linux.org, home of the highest rated and acclaimed Linux security distribution to date. BackTrack is a Linux-based penetration testing arsenal that aids security professionals in the ability to perform assessments in a purely native environment dedicated to hacking. Regardless if you're making BackTrack you Install BackTrack, boot it from a Live DVD or thumbdrive, the penetration distribution has been customized down to every package, kernel configuration, script and patch solely for the purpose of the penetration tester. Note: BackTrack Linux is no longer being maintained. Please check www.kali.org