Last chance to see
WWF Together - A Beautiful iPad App About Endangered Animals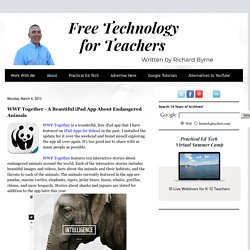 WWF Together is a wonderful, free iPad app that I have featured on iPad Apps for School in the past. I installed the update for it over the weekend and found myself exploring the app all over again. It's too good not to share with as many people as possible. WWF Together features ten interactive stories about endangered animals around the world.
Dresden Elbe Valley, Germany In Dresden Elbe Valley, Germany there is much diversity in the wildlife and landscape. There are many factors which contribute to the variety of life forms in this area including the landscape itself. Since there are forests, mountains and water, multiple types of wildlife may have habitat here.
Dresden Elbe Valley Germany :: Geography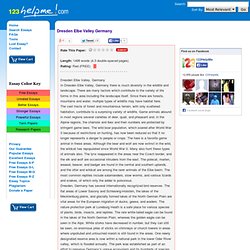 Build the food chain!
Science & Nature | From Smithsonian Magazine
Endangered Species and Endangered Animals at Bagheera
American Museum of Natural History | R e s o u r c e s f o r L e a r n i n g
TV
Start
Animals & Nature Stories
Defenders of Wildlife - Kids' Planet