WATER MANAGEMENT
Get flash to fully experience Pearltrees
Energy & Sustainability :: News :: December 11, 2012 :: :: Email :: Print
Skip to main navigation What is stormwater? Stormwater runoff carries pollutants into waterbodies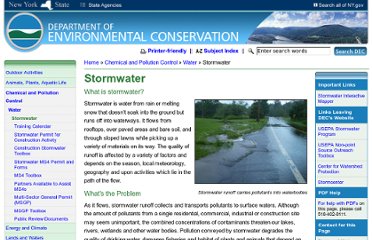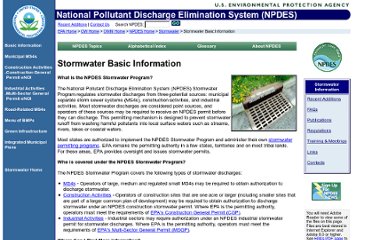 What is the NPDES Stormwater Program? The National Pollutant Discharge Elimination System (NPDES) Stormwater Program regulates stormwater discharges from three potential sources: municipal separate storm sewer systems (MS4s), construction activities, and industrial activities. Most stormwater discharges are considered point sources, and operators of these sources may be required to receive an NPDES permit before they can discharge.
Stormwater runoff is generated when precipitation from rain and snowmelt events flows over land or impervious surfaces and does not percolate into the ground.
Stormwater is water that originates during precipitation events.
Welcome to Watershed Central
A watershed is the area of land where all of the water that is under it or drains off of it goes into the same place.
Integrated Water Resources Management ( IWRM ) has been defined as "a coordinated, goal-directed process for controlling the development and use of river, lake, ocean, wetland, and other water assets.