Geeky
Gabby Giffords and Mark Kelly Be passionate. Be courageous. Be your best. On January 8, 2011, Congresswoman Gabby Giffords was shot in the head while meeting constituents in her home town of Tucson, Arizona. Her husband, the astronaut Mark Kelly, immediately flew to be by her side.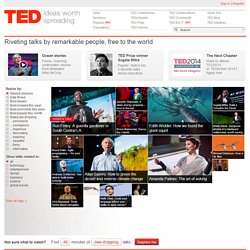 crypto.hurlant.com/demo/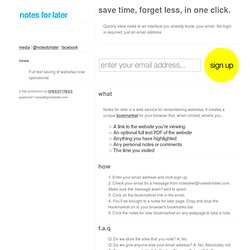 Quickly save notes to an interface you already know: your email. No login is required, just an email address. what Notes for later is a web service for remembering websites. It creates a unique bookmarklet for your browser that, when clicked, emails you... A link to the website you're viewing An optional full text PDF of the website Anything you have highlighted Any personal notes or comments The time you visited
notesforlater
Facebook Chat Symbols
Cooking For Kids- Healthy Eating For Kids Cooking For Kids- Healthy Eating For Kids We all know that some kids are very picky when it comes to eating.Tomato Florentine Soup. Many of them feel that healthy food is just not for them. Know any kids like that? I did not think so.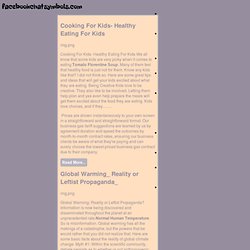 Incredibly Depressing Mega Millions Lottery Simulator!
Calculator company list
Your email has been sent. Thank you. Operating System X11 Ubuntu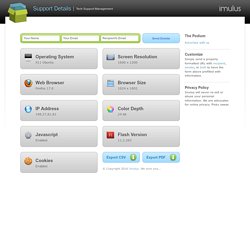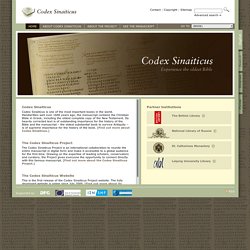 Codex Sinaiticus Codex Sinaiticus is one of the most important books in the world. Handwritten well over 1600 years ago, the manuscript contains the Christian Bible in Greek, including the oldest complete copy of the New Testament. Its heavily corrected text is of outstanding importance for the history of the Bible and the manuscript – the oldest substantial book to survive Antiquity – is of supreme importance for the history of the book. [Find out more about Codex Sinaiticus.] The Codex Sinaiticus Project
MS-DOS 5.00 - 8.00Undocumented + Hidden Secrets Some of these UNDOCUMENTED MS-DOS commands might save your "computing life" one day, as they have saved mine.I will post here new DOS secrets every time I'll also add them to SECRETS.TXT, part of my Updated ©Tricks + Secrets Files, FREEware: Back 2 Contents COMMAND.COM is the MS-DOS mode command line interpreter, located by default in %winbootdir% + %winbootdir%\COMMAND (default is C:\WINDOWS + C:\WINDOWS\COMMAND) [Windows 95/98/ME, a.k.a. MS-DOS 7.00/7.10/8.00], C:\DOS or C:\MSDOS [MS-DOS 5.00 - 6.22].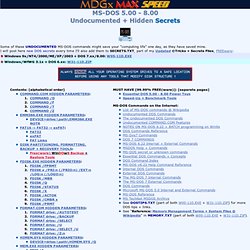 MS-DOS Undocumented + Hidden Secrets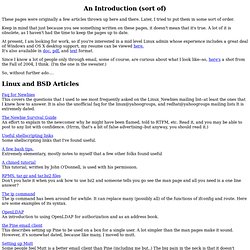 http://home.roadrunner.com/~computertaijutsu/
An Introduction (sort of) These pages were originally a few articles thrown up here and there. Later, I tried to put them in some sort of order. Keep in mind that just because you see something written on these pages, it doesn't mean that it's true. A lot of it is obsolete, as I haven't had the time to keep the pages up to date. At present, I am looking for work, so if you're interested in a mid level Linux admin whose experience includes a great deal of Windows and OS X desktop support, my resume can be viewed here.
Have you ever wondered what would happen if a nuclear bomb goes off in your city? With Google's Maps framework and a bit of Javascript, you can see the outcome. And it does not look good. Search Usage Just enter the address of that boss, teacher, colleague or loved one. If you can find it in Google Maps, you can nuke it.
Glimpse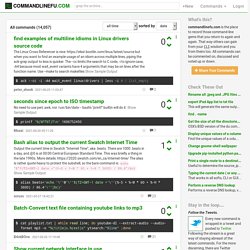 In my example, the mount point is /media/mpdr1 and the FS is /dev/sdd1 /mountpoint-path = /media/mpdr1 filesystem=/dev/sdd1 Why this command ? Well, in fact, with some external devices I used to face some issues : during data transfer from the device to the internal drive, some errors occurred and the device was unmounted and remounted again in a different folder.
Surfraw - Shell Users' Revolutionary Front Rage Against the Web