Gardening
SPIN-Farming - How to farm commercially on under an acre
open source garden automation project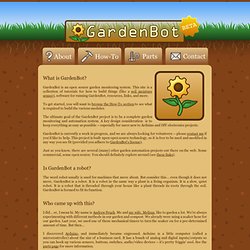 What is GardenBot?
Build Your Own Raised Bed Garden
Growing your veggies in raised beds offers many benefits to the average backyard gardener.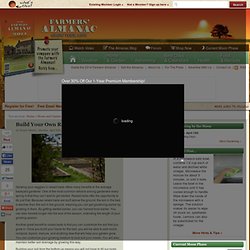 raised garden bed hugelkultur after one month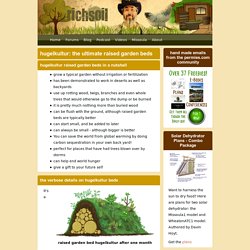 Bioswales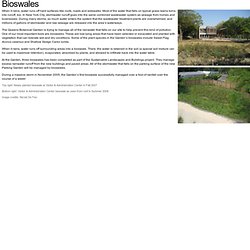 Bioswales When it rains, water runs off hard surfaces like roofs, roads and sidewalks. Most of the water that falls on typical grass lawns turns into runoff, too. In New York City, stormwater runoff goes into the same combined wastewater system as sewage from homes and businesses. During many storms, so much water enters the system that the wastewater treatment plants are overwhelmed, and millions of gallons of stormwater and raw sewage are released into the area's waterways. The Queens Botanical Garden is trying to manage all of the rainwater that falls on our site to help prevent this kind of pollution.
We've got lots of old, rotting firewood that's cut too big for our fireplace stove. Personally, I STINK at splitting firewood and husband has said that if I were to acquire a chainsaw, he would render it inoperable in order to save me from myself. In his own words, he doesn't think that I would have trouble handling the equipment. He thinks that I would take on projects that were too big for one person, try to do them myself, and somehow damage our property or that of our neighbors. hmmm… does this guy know me or what?!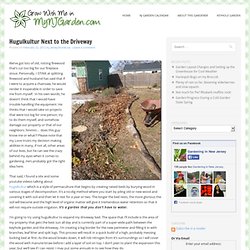 Hugulkultur Next to the Driveway | Grow With Me In My NJ Garden
hugelkultur in 60 seconds- hugel culture
SUZY BARTELS HAY BALE GARDENING
VG Multiclip Widescreen Player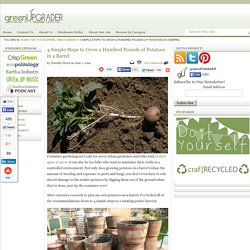 Container gardening isn't only for savvy urban gardeners and folks with limited space to grow, it can also be for folks who want to maximize their yields in a controlled environment.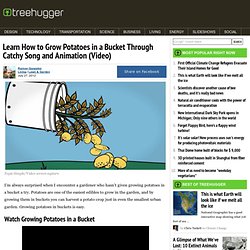 Learn How to Grow Potatoes in a Bucket Through Catchy Song and Animation (Video)
Topic Simple/Video screen capture
UPDATE: The response we have received from this short story is amazing, but created many questions from subscribers who needed further information.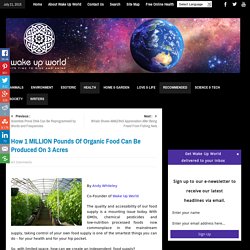 American Community Gardening Association
There are many ways to start a community garden. Whether you're working with friends, neighbors, or a local organization, there are many things you'll want to consider before you ever dig the first hole. This fact sheet is designed to give many different groups the basic information they need to get their gardening project off the ground. These lists are in no way meant to be complete. Each main idea will probably trigger more questions, so an assortment of ways to carry out that idea are presented; pick and choose those that seem to apply to your own situation. Also check our LINKS, TOOLS, RESOURCES and STORE pages to find more helpful articles and resources.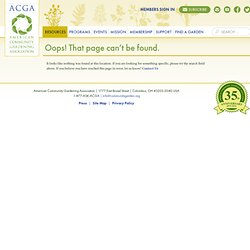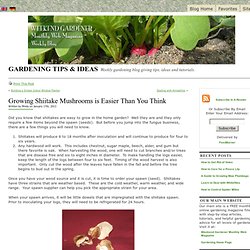 Growing Shiitake Mushrooms is Easier Than You Think
Written by Mindy on January 17th, 2013 Did you know that shiitakes are easy to grow in the home garden? Well they are and they only require a few items beyond the spawn (seeds). But before you jump into the fungus business, there are a few things you will need to know. Shiitakes will produce 6 to 18 months after inoculation and will continue to produce for four to six years.Any hardwood will work.
Mushroom Growing Tutorial
Amaranthus, King of "Grains" « The Arid Land Homesteaders League
Amaranth, pigweed