Methods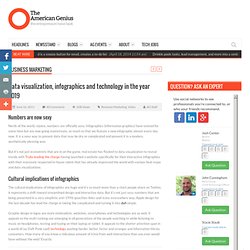 Data visualization, infographics and technology in the year 2019 Numbers are now sexy Nerds of the world, rejoice, numbers are officially sexy. Infographics (information graphics) have existed for some time but are now going mainstream, so much so that we feature a new infographic almost every day now.
Data visualization, infographics and technology in the year 2019
Much of what makes a great product manager is empathy and a desire to serve others. Tulsi demonstrates these qualities better than most I've come across. As you will see below, her passion for design as part of product management is only surpassed by that for her customers, products and causes.
Our Writing – Juice Analytics - Your data is meant for action.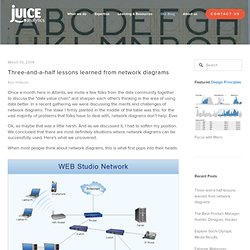 Our Writing – Juice Analytics - Your data is meant for action.
2 June 2011 This event has now happened. You can take a look at the documentation here . An ideas exchange - What happens when art and science meet? Join us to explore astounding work that emerges from the overlap. Quickfire talks, debate, discussion and ideas.
Trigger » Innovation: Science + Culture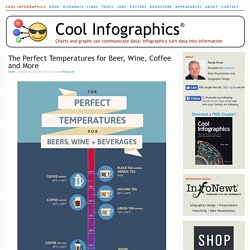 The Evolution of Reddit Through Time infographic from Randal Olson.com covers the history of Reddit for the past 7 years. With thousands of active subreddits, the visual above displays the 24 most active. Track the popularity of each subreddit through the years! The graph below shows how 24 of the most active subreddits have changed over time.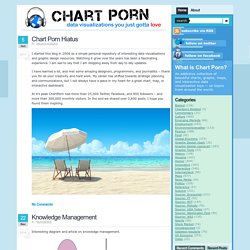 Periodic table distorted by how abundant each element is on earth. The above is from 1970, so we've gotten a little more precise since then. Here are a few other versions: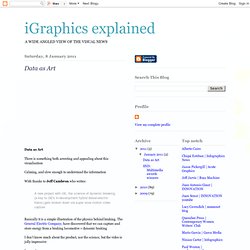 Pakistan: drone strike double Ex-Telegraph infographic genius Ciaran Hughes has produced this excellent flash interactive for Channel 4 tv network, his new office since leaving later this year In the last 12 months there have been at least 113 attacks by secret US drones in Pakistan's mountainous Waziristan region.
iGraphics explained
Sankey Diagrams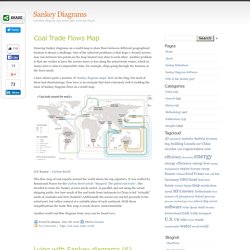 Regular readers of this blog have seen the national energy flow diagrams (energy balances) before. I have featured them from many different countries already. I finally came across a similar Sankey diagram the energy flows of Europe for 2010.
Do good with data
Strata 2011 - O'Reilly Conferences, February 01 - 03, 2011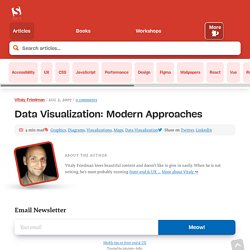 Advertisement Data presentation can be beautiful, elegant and descriptive. There is a variety of conventional ways to visualize data – tables, histograms, pie charts and bar graphs are being used every day, in every project and on every possible occasion. However, to convey a message to your readers effectively, sometimes you need more than just a simple pie chart of your results.