Env News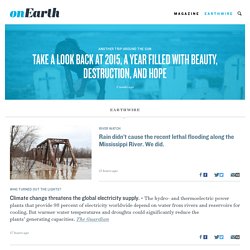 We're taking our groundbreaking journalism in new directions with a monthly digital magazine and daily newswire. Here's what to expect. The folks at Isidore Recycling are very good at taking things apart. But they're even better at putting broken things back together again. More good news for Alaska's Bristol Bay as mining giant Rio Tinto withdraws from a proposed mega-mine.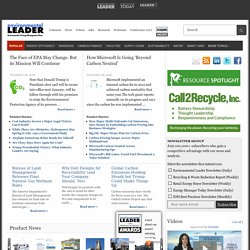 Do Toxic Chemicals Lurk in Your Lipstick? A searchable website that allows the public to see which cosmetic products have been reported to contain toxic chemicals known ... Read more »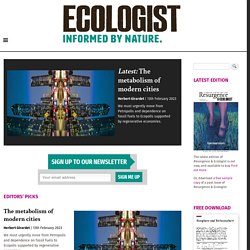 Toshiba, the 60% owner of NuGen, has announced it will build 3 AP1000 reactors at Moorside, England - much faster and cheaper than Hinkley C. But the whole proposition, writes David Toke, is seriously implausible. Read More... End Ecocide has just days left in which to gather 1 million signatures from across Europe.
This week, the House could vote on three bills to expand offshore oil and gas drilling. It is remarkable enough that the House would take up such measures before Congress has done a thing to make drilling safer. But what is truly astounding about these bills is that they would actually make the system that governs offshore drilling weaker than it was before the disaster in the Gulf of Mexico. This is legislation that should give pause even to the most ardent proponents of offshore drilling.
Casting Oil Upon the Waters: The House Drilling Bills | David Goldston