Excel & Graphing Stuff
Reports & Downloads | Trend Reports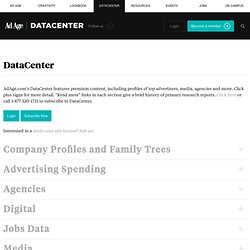 Ad Age Data Center Agency Info, Timelines, Contacts and More
About Ad Age's agency data The earliest Advertising Age data ranking agencies dates from 1943.
Click on the "+" signs to expand. See About the database, below. This database was updated Sept. 19, 2011 (Online Video) and Oct. 10, 2011 (Mobile). Questions? Comments? Updates?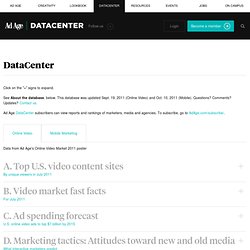 Advertising Age
Digital Family Trees 2012
Ad Age DataCenter subscribers can click on the "+" sign to see expanded data. Click tabs below to change categories. The first record in each category can be viewed for free. To subscribe, email customerservice@adage.com or go to AdAge.com/subscribe/. See About Digital Family Trees 2012, below. The Media, Agency and Digital Fast Facts sections of this database were created Feb. 27, 2012.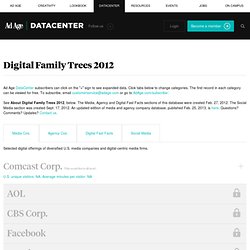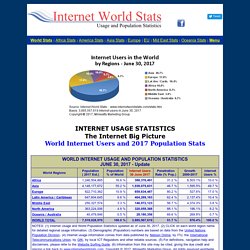 NOTES: (1) Internet Usage and World Population Statistics are for June 30, 2012. (2) CLICK on each world region name for detailed regional usage information. (3) Demographic (Population) numbers are based on data from the US Census Bureau and local census agencies. (4) Internet usage information comes from data published by Nielsen Online, by the International Telecommunications Union, by GfK, local ICT Regulators and other reliable sources. (5) For definitions, disclaimers, navigation help and methodology, please refer to the Site Surfing Guide. (6) Information in this site may be cited, giving the due credit to www.internetworldstats.com. Copyright © 2001 - 2013, Miniwatts Marketing Group. All rights reserved worldwide.
Top 100 Stats
Before we get into the subject of gravity and how it acts, it's important to understand the difference between weight and mass.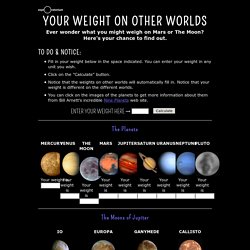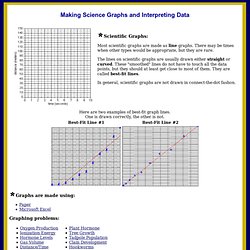 Most scientific graphs are made as line graphs. There may be times when other types would be appropriate, but they are rare. The lines on scientific graphs are usually drawn either straight or curved.
Making Science Graphs and Interpreting Data