To organize
clickforart.com
Hidden Moves - Ape Riot Unisex Crewneck Sweatshirt... Hidden Moves - Eye of the Tiger Hidden Moves - Falling Down Pillow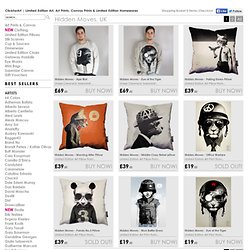 GANDIABLASCO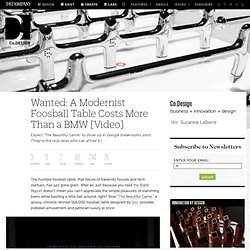 The humble foosball table, that fixture of fraternity houses and tech startups, has just gone glam. After all, just because you read the Robb Report doesn't mean you can't appreciate the simple pleasures of slamming beers while bashing a little ball around, right? Now "The Beautiful Game," a glossy, chrome-limned $68,000 foosball table designed by Gro, provides plebeian amusement and patrician luxury at once. Gro's table is apparently inspired by life-sized football stadiums.
Wanted: A Modernist Foosball Table Costs More Than a BMW [Video] | Co.Design
home : DTILE | we tile the world
1/100建築模型用添景グリーティングカード No.4 ちゅ。編 - 製品詳細 | アイテムリスト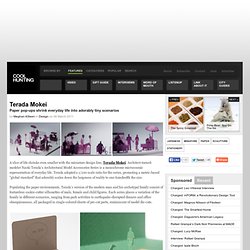 A slice of life shrinks even smaller with the miniature design line, Terada Mokei. Architect-turned-modeler Naoki Terada's Architectural Model Accessories Series is a monochrome microcosmic representation of everyday life. Terada adopted a 1/100 scale ratio for the series, promoting a metric-based "global standard" that adorably scales down the largeness of reality to one-hundredth the size.
Terada Mokei on Cool Hunting
Graphic Design Worlds at the Triennale di Milano | Art | Wallpaper* Magazine
22 Cool Artworks Made from Computer Keyboards Many decades ago, when typewriters were more common than the computer or its keyboard, learning how to type was a great deal. In fact, many people would enroll in typing classes so that they could learn how to type, which may now sound like an absurd idea. However, with the advent of computers a few decades ago, most people began to realize that the QWERTY keyboards aren't exotic but were now here to stay. Now, computer keyboards are so omnipresent that they have almost become the universal mode of communication, and the QWERTY keypad can be seen on not just computers but also cellphones, and other devices.
22 Cool Artworks Made from Computer Keyboards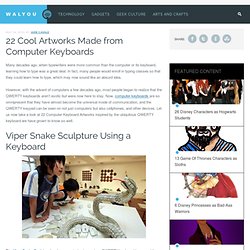 USA ONLINE STORE
Hocker "Low Stool", Element Tisch "Table 3P", Element Standgarderobe, Seeledue Leuchte "Parcel", Glas Trösch Design / interactive light Stuhlprogramm 454, Thonet
start design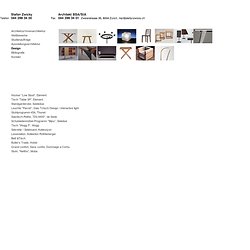 Jiri Geller Works - Art, Work, Showroom Helsinki, LARM Galleri, Sculpture, Donald Duck, Dunkelheit, ROR, Revolutions On Request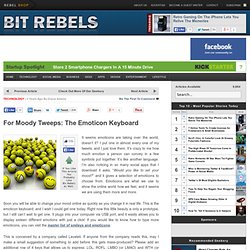 For Moody Tweeps: The Emoticon Keyboard
It seems emoticons are taking over the world, doesn't it? I put one in almost every one of my tweets, and I just love them. It's crazy to me how much emotion a person can convey in a few symbols put together.
Mission
The Eames Office is dedicated to communicating, preserving and extending the work of Charles and Ray Eames. We feel that all three of those dimensions are important to keeping the office useful and vital. We believe that all of Charles and Ray's work was the result of a way of looking at the world—a design philosophy and process that is worth sharing in many different dimensions. We also believe that creating wholly new works is as consistent with that philosophy as restoring and distributing classic ones. There are many dimensions to our sites and the work. We hope you begin (or continue) the process of exploration today.
RetroFutur, la boutique ! Ouvert du Mardi au Dimanche de 10h30 à 20h, l'équipe RetroFutur vous souhaite la bienvenue au 55, Quai de Valmy dans le 10ème arrondissement de Paris. A quelques mètres de la Place de la République, nous vous accueillons dans le quartier dynamique du Canal Saint-Martin entre lieux de shopping, de promenade et de fête. Vous y trouverez une sélection pointue de produits Audio : enceintes bluetooth, casques audio, platines vinyles, radio vintage, accessoires Ipad… Le lieu a été conçu et designé par Gesa Hansen et Pascaline Feutry, avec l'appui de Fabian Théraud.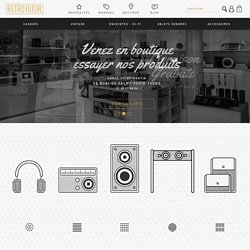 Mark Reigelman
99% Invisible • Episode 14- The Periodic Table: Infographic...