The Law of Attraction
Get flash to fully experience Pearltrees
Abraham, speaking through Esther Hicks, delivers a 5-part introduction to their teachings on The Law of Attraction at a February, 2008 Abraham-Hicks Law of Attraction Workshop. The complete presentation runs 40 minutes. You must enable popups for this page in order to view the Law of Attraction video clips.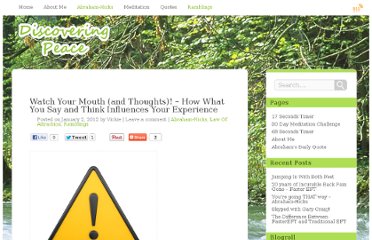 How often do you really notice what you are thinking and saying in reference your ability to change how your life is going? My guess is "Not very often". Your words and thoughts are very powerful influencers of your vibration.
The Law of Attraction is a Universal Law ; that means it has always existed everywhere, it always will do and it works for everyone, everywhere ALL of the time! It states that what you FOCUS on, you are attracting into your life which, put simply, means what we think and feel strongly about is coming towards us. You get what you FOCUS on.