Data Mining
ZK Live Demo - Grid
Interactive Graphics for Data Analysis ––––––––– Principles and Examples
Here are the teaching modules for a one-semester introductory course on Data Mining, suitable for advanced undergraduates or first-year graduate students. The teaching modules were created by :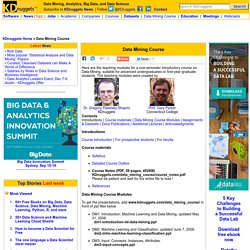 Data Mining Course
Wallpapering Fog: Losing touch... or why Excel and VBA won't cut it any more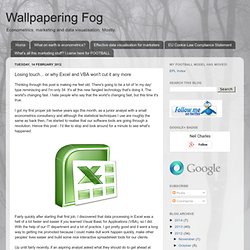 Thinking through this post is making me feel old. There's going to be a lot of 'in my day' type reminiscing and I'm only 34. It's all this new fangled technology that's doing it.
How to read an excel file (dot xls and dot xlsx) into a data frame with r
r twotorials: how to build a for loop in r
Programming R | Beginner to advanced resources for the R programming language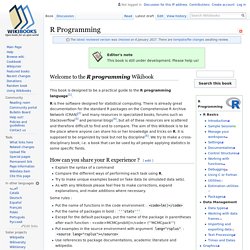 Welcome to the 'R' programming Wikibook
author: mike foskett incept: 8th November 2008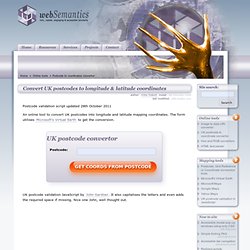 An online tool to convert UK post codes into longitude and latitude mapping coordinates
This is a special version of the GPS Visualizer map form that's designed for plotting quantifiable data on a map. You can colorize and/or resize the points according to a generic frequency field named "N", or you can use a more typical field, such as altitude, population, or category. If you have track data, or if you don't need to automatically colorize/resize your data points by a particular parameter, you'll probably be better served by the normal Google Maps form, the Google Earth KML form, or the JPEG/PNG/SVG form.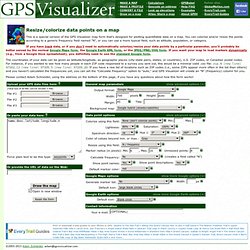 GPS Visualizer map input form: Plot quantitative data
Geographic maps in R | Smart Data Collective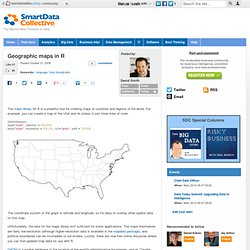 The maps library for R is a powerful tool for creating maps of countries and regions of the world. For example, you can create a map of the USA and its states in just three lines of code:
by Allen B. Downey, published by O'Reilly Media. Order Think Stats from Amazon.com
Think Stats: Probability and Statistics for Programmers