Current events/News
Dear Information Clearing House Readers: To protect our independence, we'll never run ads. We take no government funds. We survive on donations averaging about $16. Now is the time we ask.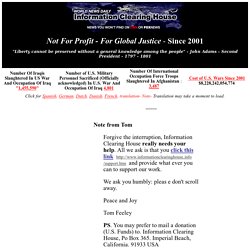 How to contact us We want to hear your suggestions and comments. For tips or comments on our Obameter and our GOP-Pledge-O-Meter promise databases, please e-mail the Obameter. If you are commenting on a specific promise, please include the wording of the promise. For comments about our Truth-O-Meter or Flip-O-Meter items, please e-mail the Truth-O-Meter. We're especially interested in seeing any chain e-mails you receive that you would like us to check out.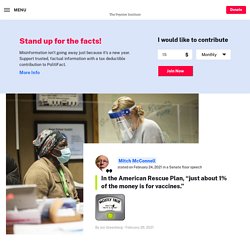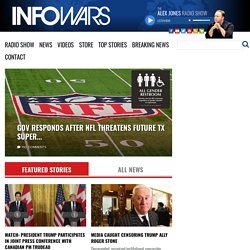 MIT Professor Exposes Climate Change Hysteria Mikael Thalen | "The opportunities for taxation, for policies, for control, for crony capitalism are just immense." Obama speech: Miller Lite commercial: less filling, tastes great Jon Rappoport | Obama just made a Miller Lite speech, to calm fears that NSA spying is a bother and a problem. Obama Justifies NSA Spying: Paul Revere Did It First Steve Watson | Argues US has always defended freedom through surveillance.
>> To listen to a radio interview I did on these "Top Five" events, please click here and go to the podcast dated January 13, 2014. This column — originally posted on December 31st – is getting a lot of response, so I'm reposting it for those who may have missed it. (Washington, D.C.) — It was a dramatic year in the Middle East. Here is my list of the Top Five most important events in the epicenter in 2013: Syrian death toll keeps climbing amidst horrific civil war & chemical weapons use in Damascus.Iran beguiles West with "charm offense" as it moves closer to the Bomb.Saudis preparing to purchase Pakistani nuclear warheads.Egypt's counter-revolution brings down the Muslim Brotherhood.Israeli leader declares Bible prophecies coming true in our lifetime.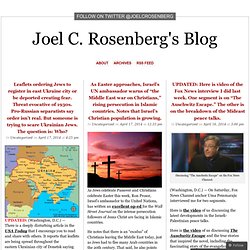 Joel C. Rosenberg's Blog
This Is Your Life - Switchfoot