Computer Magazine

Online Magazine zum Thema Computer.
-> Eigener Bereich für Artikel.

(With own section for articles)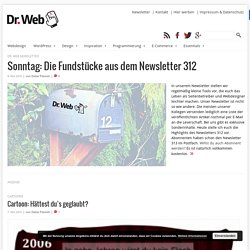 Computer Webportale Software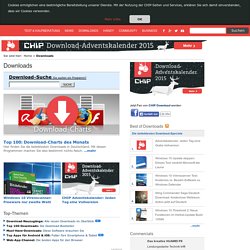 ---
minhazr Nov 20 2011

yeah, definitely :)
and sorry, I deleted the pearl that I picked. I didnt notice that there was another pearl of our team already on my root :)

schenz Nov 20 2011

Maybe we should open a new Pearl for articles?

schenz Nov 14 2011

Just to remember, this pearls are/will not be finished. If i got more time for this part i will start continuing =)

schenz Nov 14 2011

I have to agree with you, too :) If it will grow larger, it will be necessary to rebuild the structure. But for now it is OK...? I will strain my cerebric for improve, but please give me enough time for that :) Straggling into topics will cause levels you can only reach with clicks. But thats what i want to avoid in here, even if it is a good solution. The german part is nearly completed, there are no more relevant sites out there. But we can try another language with a new pearl in here and try there a new structure, so we can compare and if it works essentially we could transfer the system to the others, maybe in english :)

minhazr Nov 14 2011

Ah, now I get it! Yup I agree with you on being simple, but still, when this pearltree will grow larger, it will become more nessy...
How about dividing it into different topics like one brance for programming, another for web dev, others for AI, gaming, hardware etc. You can follow the alphabetc order in these pearltrees :) I think in that way, it will be easier to find what people want.

schenz Nov 14 2011

Thank you very much, like to hear such flattery =) As you can see, its not the problem to build a such more complicated pearltree. Did you have an idea on classifying it? What will be important links? I have a basic-structure according to the structure of the pearls. Basically they are ordered in alphabetically order or/and importance. In fact i would keep this tree free of crossways and levels to keep it clearly arranged on the first glance. I have no idea how to change the sorting else in reference to a no click solution :)

minhazr Nov 14 2011

Man, your own pearl on computers are more complere :)
How about classifying by topic? in that way we will be able to find inmortant links or sites. I really liked your effort :)

schenz Nov 13 2011

Hello mnzrr and hello to all others in this team Computer :)

it's nice to see so much interest on this pearltree. I thought for the first, this would be only interesting for people from germany, but we are going international here, too, awesome =)

I've tryed this sorting for the pearls in here, root:
- eweek -> net magazines (also english)
- chip -> popular german print magazines
- c't -> popular german web magazines
- hardwareluxx -> hardware related magazines

If you would like to put any kind of pearls in here, i would be glad, so please do it, i will sort them for you :)

I'm still not happy about this sorting because i would like to have a look on the appearence, too. I will sort it all the time :]

I have a big 'Computer' section, too, maybe it will interest you all, i will put this shortcut in here.

HAND and thank you so much for your participation! :)

minhazr Nov 13 2011

Hello fellow members! Is there any guideline on how to sort sites?
---