Bioinformatics tools
Hi Laksmi, It's not quite clear from your questoin, but do you want to do a pairwise alignment of each of your 90 sequences against a particular sequence (ie seq2[[1]] v seq1 then seq2[[2]] v seq1 in your example) or you want to do all the possible pairwsie comparisons between your 90 sequences. The first one is easy, use an apply function.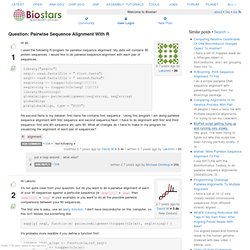 pairwise sequence alignment with R
plot - R: multiple x axis with annotations
plot - Control the size of points in an R scatterplot
Fitting polynomial model to data in R
The lattice package, written by Deepayan Sarkar, attempts to improve on base R graphics by providing better defaults and the ability to easily display multivariate relationships. In particular, the package supports the creation of trellis graphs - graphs that display a variable or the relationship between variables, conditioned on one or more other variables. The typical format is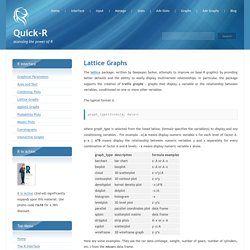 Trellis Graphs
g:Profiler - functional profiling of gene lists from large-scale experiments
Welcome to g:GOSt!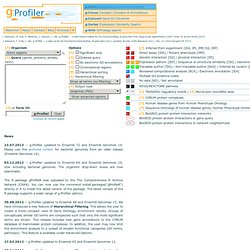 Plus: a resource for protein phosphorylation and other post-translational modifications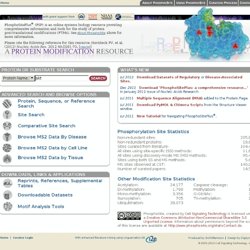 Protein, Sequence, or Reference Search: Protein Searches retrieve lists of proteins and their modification types based on protein name or ID, protein type, domain, cellular component, and MW range.
Worm Interactome Version 8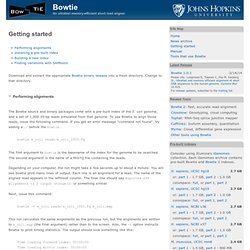 Bowtie: Tutorial
Download and extract the appropriate Bowtie binary release into a fresh directory. Change to that directory. Performing alignments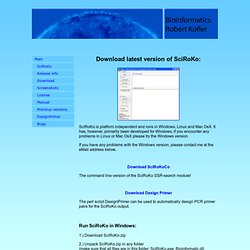 SciRoKo Downloads
SciRoKo is platform independent and runs in Windows, Linux and Mac OsX.
Protein, Sequence, or Reference Search
Systems Browser
GeneFisher2 Submission page
Block Maker at the Fred Hutchinson Cancer Research Center BlockS WWW server. WARNING: This page is no longer supported, use at your risk.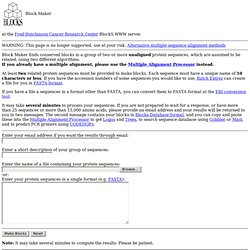 Block Maker
CODEHOP
NOTICE: This version of CODEHOP is no longer maintained.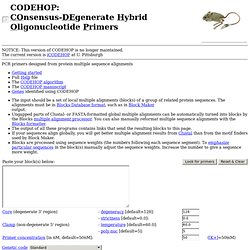 National Center for Biotechnology Information
Genome Browser
The EMBL Nucleotide Sequence Database
European Bioinformatics Institute | Homepage
BioMart
RCSB Protein Data Bank
SNP structure,function,disease:
DBGET
The Gene Ontology
GeneCards V3 - Human Genes | Gene Database | Gene Search
ExPASy Proteomics Server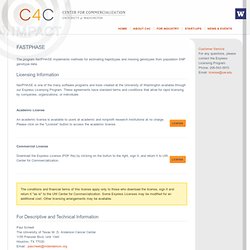 fastPHASE - Assets - Express Licenses - UW Center for Commercial
The program fastPHASE implements methods for estimating haplotypes and missing genotypes from population SNP genotype data. Licensing Information
Overview Haploview is designed to simplify and expedite the process of haplotype analysis by providing a common interface to several tasks relating to such analyses.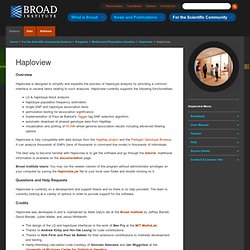 Haploview
PLINK: Whole genome data analysis toolset
BEAGLE genetic association analysis software
UNPHASED
Pfam: Search Pfam
New to Artemis? Example of an Artemis screenshot.
Artemis: DNA Sequence Viewer and Annotation Tool - Wellcome Trus