Mag photos
Jack Radcliffe Jack Radcliffe empezó a fotografiar a su hija Alison nada más nacer. Al principio de forma privada. Más adelante, durante el proceso de documentar el crecimiento de su hija, empezó a interesarse en las relaciones de su hija con amigos y familiares, fue así como empezó a capturar los momentos íntimos de su hija. Estas fotografía cuentan la historia visual de su hija, la transformación de niña en mujer, la rebeldía de la adolescencia, las relaciones con sus amigos, y por encima de todo la relación entre padre e hija. Un retrato de la vida de su hija sin juzgarla ni censurarla.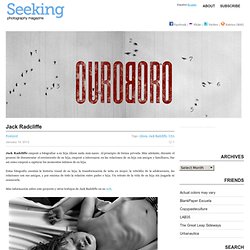 Seeking Magazine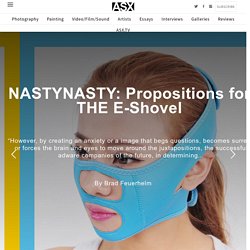 In the fall of 1990, Keizo Kitajima received a commission from Japan's Asahi Shimbun newspaper to visit the Soviet Union, the opportunity to spend a year documenting both people and places in what was then a monolithic entity. 15 republics, 11 time zones, and thousands of miles spanning the two—the task was daunting in the All the Clothes of a Woman, 1970′s By Roy Arden, This curator's text was originally published for the exhibition 'Hans-Peter Feldmann' at the Contemporary Art Gallery, Vancouver, June 9 – August 20, 2006. Hans-Peter Feldmann's oeuvre includes works in many media, from painting to sculpture, installation, photography, collage, bookworks, archives or collections of images, objects, etc, however HANS-PETER FELDMANN: "Hans-Peter Feldmann" (2006) Poppy: Trails of Afghan Heroin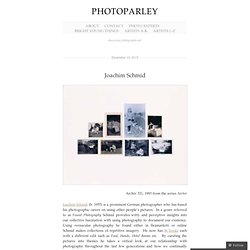 photoparley
Objects in the Field 2013 In 2012 Sophy Rickett was awarded one of four Artist Associateships at the Institute of Astronomy, University of Cambridge (IoA). During the residency she produced a new body of work, Objects in the Field, so-called to appropriate the lexicon of terms used by astronomers and astrophysicists that refers to stars as 'objects' and to the sky as 'the field'.
Tout a déjà été photographié et le sera encore. Plus problématique, les représentations sont des points de vue qui façonnent le réel. Mathieu Pernot en a pleinement conscience.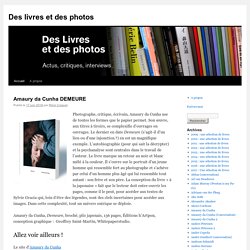 Compétence Photo est un magazine photo bimestriel 100% pratique destiné à tous les photographes amateurs, quel que soit leur niveau, du débutant à l'utilisateur avancé. Chaque numéro aborde une thématique en profondeur avec de nombreux exemples illustrés, propose des tutoriels, des fiches pratiques et même une rubrique Bricolage. Pour mieux appréhender la retouche logicielle et répondre aux besoins de tous les utilisateurs, Compétence Photo tire profit de la plupart des logiciels du marché : Photoshop, Paint Shop Pro, Gimp, Picasa, Photoshop Elements, LightRoom... De même, la rédaction s'efforce de prendre en compte les spécificités de chaque marque (Canon, Nikon, Sony, Pentax, Panasonic, Olympus, Leica, Polaroid, Kodak, Samsung). Le magazine est distribué en France, Belgique, Suisse, Canada, Réunion et Maroc.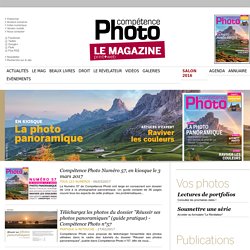 Parallels is a worldwide leader in virtualization and automation software that optimizes computing for consumers, businesses, and Cloud services providers across all major hardware, operating systems, and virtualization platforms. For the Cloud, Parallels automation and virtualization software enables cloud services providers to rapidly and profitably deliver the widest range of cloud services that small businesses want and need. Our software includes key building blocks of cloud service delivery - self service control panels, billing, cloud service provisioning and virtualization. We enable the delivery of all types of services that small businesses need - shared web hosting and web applications, messaging and collaboration services, virtualized infrastructure services and thousands of other applications. Our Automation products allow businesses to optimize their systems to maximize profit.
Pilfered Magazine
Otroligt gott med sushi Jag har letat efter ett bra ställe som man kan äta sushi på i Stockholm. Det skulle verkligen vara otroligt härligt det måste jag säga.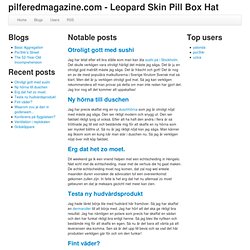 コラム1~5 ①対人恐怖症って何? 初めまして。講師の田中と申します。普段はカウンセリングの仕事をしています。 今回は、「対人恐怖症」という物についてお話したいと思います。
VII The Magazine
EDIT: EDIT:O 1
Direct Submissions: Source is interested in seeing new previously unpublished projects for publication and has an open and ongoing submissions policy. We publish a variety of work but we would encourage you to see what kind of material we publish by looking at the material available on our web site. To give us focus, Source only publishes work made in the UK or Ireland - or by photographers from the UK or Ireland - on its portfolio pages. International work is covered through our book and exhibition reviews. To submit work, email a pdf with up to 8 images and contained within it up to three paragraphs of text that give a background to your new work along with your name, CV, contact phone number and web address.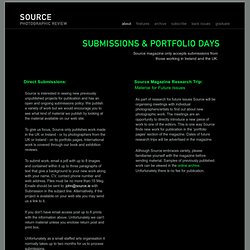 Photographic Review: Submissions
SEESAW MAGAZINE: Previous Issues
The Viewer///Webzine Photo & Video
Qompendium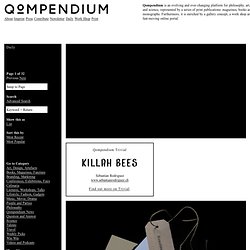 Kazuo Ohno (October 27, 1906 – June 1, 2010) was a Japanese dancer who, along with Tatsumi Hijikata, is attributed with the origins of the dance form known as Butoh. Butoh – or Ankoku-Butoh (Dance of Utter Darkness), typically involves playful and grotesque imagery, taboo topics, extreme or absurd environments, and is traditionally performed in white body makeup with slow hyper-controlled motion, with or without an audience. There is no set style, and it may be purely conceptual with no movement at all.
purpose 8 automne / autumn 2008 enfance / childhood D. DuBois, M. Portolese, A. Sanguinetti, L. Pannack, R.
SOME/THINGS LIMITED EDITIONS & MAGAZINE
The 2014 National Geographic Traveler Photo Contest has begun. Photographers from around the world can submit their photos in the four categories: Travel Portraits, Outdoor Scenes, Sense of Place and Spontaneous Moments. The grand prize winner will receive a National Geographic Expedition to Alaska.