Mag photos
British Journal of Photography. Seeking Magazine. Jack Radcliffe Jack Radcliffe empezó a fotografiar a su hija Alison nada más nacer.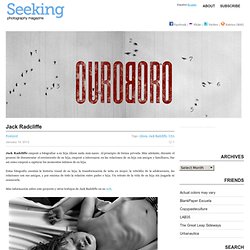 Al principio de forma privada. Más adelante, durante el proceso de documentar el crecimiento de su hija, empezó a interesarse en las relaciones de su hija con amigos y familiares, fue así como empezó a capturar los momentos íntimos de su hija. Estas fotografía cuentan la historia visual de su hija, la transformación de niña en mujer, la rebeldía de la adolescencia, las relaciones con sus amigos, y por encima de todo la relación entre padre e hija. Un retrato de la vida de su hija sin juzgarla ni censurarla. ASX | AMERICAN SUBURB X | Photography & Culture. Photoparley. Des livres et des photos. COMPETENCE PHOTO - Le magazine photo 100% pratique. MagWerk. Raise Magazine - Dernier Numéro. Pilfered Magazine.
Too much chocolate. VII The Magazine. The Making of Maidan Anastasia Taylor-Lind Syria's Lost Generation Ed Kashi It'll Be Better Next Year Ed Kashi Ashley Gilbertson.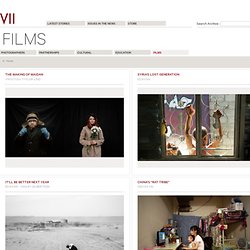 EDIT: EDIT:O 1. Photographic Review: Submissions. Direct Submissions: Source is interested in seeing new previously unpublished projects for publication and has an open and ongoing submissions policy.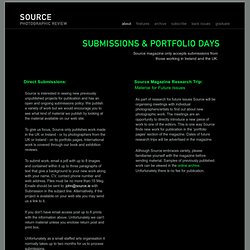 We publish a variety of work but we would encourage you to see what kind of material we publish by looking at the material available on our web site. To give us focus, Source only publishes work made in the UK or Ireland - or by photographers from the UK or Ireland - on its portfolio pages. International work is covered through our book and exhibition reviews. To submit work, email a pdf with up to 8 images and contained within it up to three paragraphs of text that give a background to your new work along with your name, CV, contact phone number and web address. TOFU-MAGAZINE.
Wallpaper. Contemporary photography magazine. Études photographiques. SEESAW MAGAZINE: Previous Issues. EYEMAZING.COM. The Viewer///Webzine Photo & Video. Qompendium. Purpose - webmag photographique. SOME/THINGS LIMITED EDITIONS & MAGAZINE. The Big Picture. Many indigenous groups, including the Huni Kui, Ashaninka, and Madija, live in villages in the Brazilian rainforest near the border with Peru.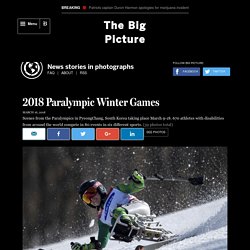 Over the past three years, the Ashaninka and Madija say that they have seen more and more incursions on their territory from uncontacted tribes, defined by Survival International as groups who have no peaceful contact with mainstream society. The "Bravos," or "Braves," as uncontacted Indians are called in the region, carry out raids on other villages, putting the communities along the Envira River on permanent alert.
---