Mag photos
Jack Radcliffe Jack Radcliffe empezó a fotografiar a su hija Alison nada más nacer.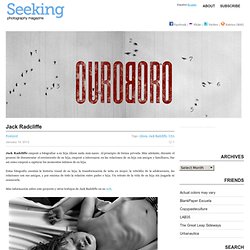 Seeking Magazine
photoparley
MagWerk
Pilfered Magazine
EDIT: EDIT:O 1
Direct Submissions: Source is interested in seeing new previously unpublished projects for publication and has an open and ongoing submissions policy. We publish a variety of work but we would encourage you to see what kind of material we publish by looking at the material available on our web site. To give us focus, Source only publishes work made in the UK or Ireland - or by photographers from the UK or Ireland - on its portfolio pages. International work is covered through our book and exhibition reviews. To submit work, email a pdf with up to 8 images and contained within it up to three paragraphs of text that give a background to your new work along with your name, CV, contact phone number and web address.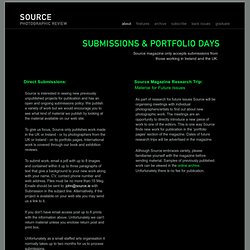 Photographic Review: Submissions
SEESAW MAGAZINE: Previous Issues
The Viewer///Webzine Photo & Video
Qompendium
SOME/THINGS LIMITED EDITIONS & MAGAZINE
The winners have been named in the 2013 National Geographic Photography contest. As a leader in capturing our world through brilliant imagery, National Geographic sets the standard for photographic excellence. Professional photographers and amateur photo enthusiasts from over 150 countries submitted more than 7000 entries.