Land art
APPEL A PROJET / PLAD – Ferme de Chosal 2014 Résidence d'artiste 2014 à la Ferme de Chosal, dans le cadre de son Pôle Land Art Départemental (PLAD), pour la création d'une oeuvre d'art contemporain implantée dans ses espaces naturels, sur son sentier d'oeuvres.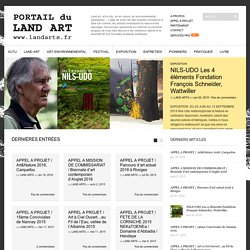 - Hamish Fulton : Walking Artist -------
photos land art - Google Images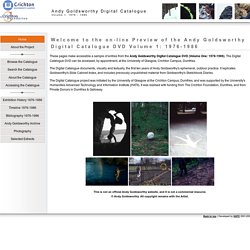 These pages make accessible a sample of entries from the Andy Goldsworthy Digital Catalogue DVD (Volume One: 1976-1986). The Digital Catalogue DVD can be accessed, by appointment, at the University of Glasgow, Crichton Campus, Dumfries. The Digital Catalogue documents, visually and textually, the first ten years of Andy Goldsworthy's ephemeral, outdoor practice.
La terre comme substance ou le Land Art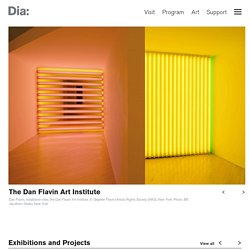 Dia:Beacon Dia:Chelsea Sites in NYC
Dia Art Foundation - Dia
A moins de 200 kilomètres au sud de Paris, entre les villes de Tours et de Blois, se cache un trésor de poésie. Oasis naturel, promontoire perché à 40 mètres au dessus de la Loire sauvage, le Domaine de Chaumont-sur-Loire, propriété de la Région Centre, vous ouvre toute l'année les portes de son château, de son parc et, d'avril à fin octobre, de l'incontournable Festival International des Jardins.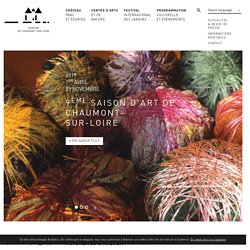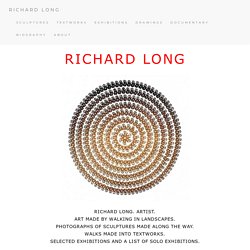 Richard Long.