Approfondissement anglais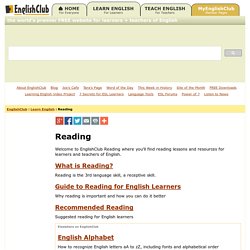 Welcome to EnglishClub.com Reading for ESL learners.
Intelligence Artificielle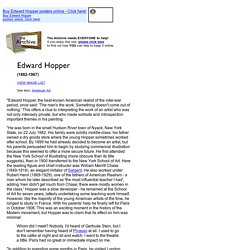 Edward Hopper
"Edward Hopper, the best-known American realist of the inter-war period, once said: 'The man's the work. Something doesn't come out of nothing.' This offers a clue to interpreting the work of an artist who was not only intensely private, but who made solitude and introspection important themes in his painting.
EDIT: EDWARD HOPPER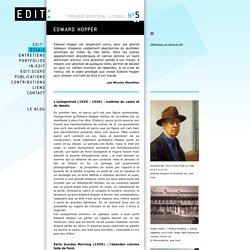 L'autoportrait (1925 - 1930) : maîtrise du cadre et du dessin. En premier lieu, et parce qu'il est une figure primordiale, l'autoportrait qu'Edward Hopper réalise de lui-même est un manifeste à plus d'un titre. D'abord, parce qu'on associe son travail aux représentations de scènes de la vie quotidienne plus qu'à des portraits et parce que sa figure est rare bien que discrètement présente dans son œuvre.
pdf_E._Hopper.pdf (Objet application/pdf)
Edward Hopper Review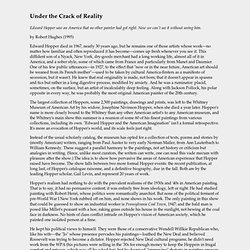 Edward Hopper saw an America that no other painter had got right. Now we can't see it without seeing him.
Edward Hopper déclarait en 1964, en préambule pour une interview sur NBC : "Je sais bien que des peintres contemporains vont manifester le plus grand mépris pour cette citation.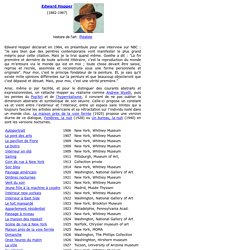 Recognition and Commercial Success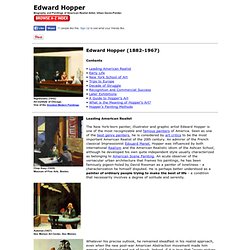 Edward Hopper, American Realist Artist, Urban Genre-Painter: Biography, Art Style, Famous Paintings: "House by the Railroad", "Nighthawks", "Gas"
English translation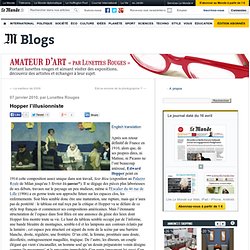 Hopper l'illusionniste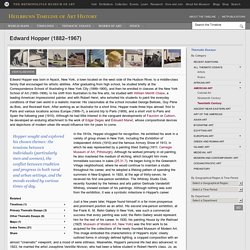 Edward Hopper was born in Nyack, New York, a town located on the west side of the Hudson River, to a middle-class family that encouraged his artistic abilities. After graduating from high school, he studied briefly at the Correspondence School of Illustrating in New York City (1899–1900), and then he enrolled in classes at the New York School of Art (1900–1906).
Edward Hopper (1882–1967) | Thematic Essay