3D printing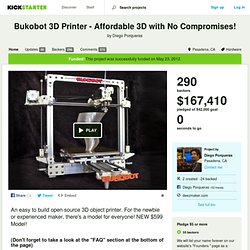 Affordable Desktop 3D Object Printing for EveryoneGreat First Printer..or Second..or Third! Easy to BuildEasy to Expand or UpgradeHigh Quality ComponentsFaster than most printersDual Extruder OptionGreat DocumentationOpen Source Environmentally Friendly Options You can create almost anything you can dream up with a Bukobot 3D printer, right on your desk! The Buko framework is the next generation of Open Source 3D Printers. 3D printers using this new framework are called Bukobots. With many months in development, I have combined the best ideas from the open source community and some new ideas of my own into an extremely flexible open source 3D printer design. Following the traditions of "Reprap" 3D printers, the new Buko framework design is self-replicating and does not require any special machining for it's major parts.
Bukobot 3D Printer - Affordable 3D with No Compromises! by Diego Porqueras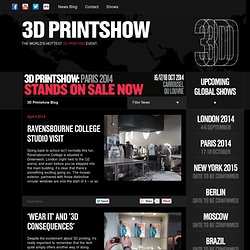 February 25 2014 3D Printshow NYC: Seminars In addition to the packed show floor and feature spaces at 3D Printshow New York, we were pleased to present an incredible workshop and seminars line-up. Two rooms, Cone and Sphere, hosted a range of fascinating presentations ranging from business, IP, arts, and even medical applications for 3D printing, and the topics covered certainly seemed to satisfy those who visited the show. For those of you that couldn't make it, […]
3d Print "honeycomb borromean surface"
Round Möbius Strip (Small)
3D Printed Topological Model
3D Printing of Hand-Crank Fan
VISIOTECH GmbH - Manufacturing Solutions
Business-Trend: 3D-Drucken - Business - CHIP Online
Industrieunternehmen sparen sich durch die Konstruktion von Werkstücken am Computer eine Menge Geld. Doch irgendwann kommt der Punkt, an dem das virtuelle Modell im Rechner nicht mehr ausreicht, ein Prototyp muss her. Mit einem 3D-Drucker kann man ein Modell ganz einfach ausdrucken. Statt wie bei "normalen" Druckern üblich, geben 3D-Drucker keine einzelnen Seiten aus, sondern komplette dreidimensionale Objekte.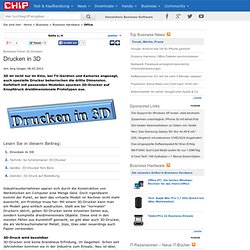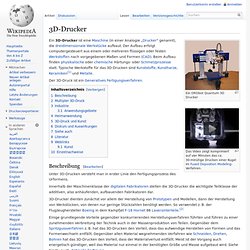 3D-Drucker
Ein ORDbot Quantum 3D Drucker Der 3D-Druck ist ein Generatives Fertigungsverfahren. Beschreibung[Bearbeiten]