Time wasters
Free Audio Books - Fantasy - Download mp3 and iPod format today! Bookshelf Porn: Archive. You Are A... HD (High Definition) Wallpapers | 100% Quality Desktop Wallpapers | Free Wallpapers. BallDroppings. TheUglyDance.com - Turn yourself into an ugly dancer. 40 Fantastic Websites To Help Pass Time « TechWorthy. Warning: Reading this story may be hazardous to your productivity.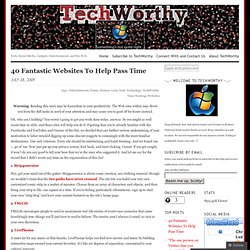 The Web sites within may divert you from the dull tasks in need of your attention and may cause you to goof off for hours instead. Oh, who am I kidding? You weren't going to get any work done today, anyway. So you might as well waste time in style–and these sites will help you do it. Figuring that you're already familiar with the Facebooks and YouTubes and Onions of the Net, we decided that any further serious undermining of your motivation to labor entailed digging up some obscure nuggets to commingle with the more familiar destinations.
::iLL WiLL PreSS:: HOME OF NEUROTICALLY YOURS, 4Y-RECORDS & MORE. Worth1000 Home. Dogs Don't Understand Basic Concepts Like Moving. Packing all of your belongings into a U-Haul and then transporting them across several states is nearly as stressful and futile as trying to run away from lava in swim fins.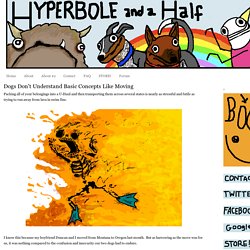 I know this because my boyfriend Duncan and I moved from Montana to Oregon last month. But as harrowing as the move was for us, it was nothing compared to the confusion and insecurity our two dogs had to endure. Our first dog is - to put it delicately - simple-minded. Our other dog is a neurotic German shepherd mix with agonizingly low self-esteem who has taken on the role of "helper dog" for our simple dog. Grand Rapids, Michigan. Grand Rapidians attempt a ritual dance to appease Calder's - and the city's - enlarged heart.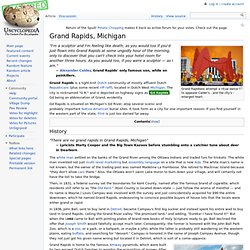 "I'm a sculptor and I'm feeling like death, as you would too if you'd just flown into Grand Rapids at some ungodly hour of the morning, only to discover that you can't check into your hotel room for another three hours. As you would too, if you were a sculptor — as I am." Loldogs, Dogs 'n. There, I Fixed It - Redneck Repairs. Scott DeSimon, writer at stumbled across a quick and fun way to make a large quantity of corn on the cob.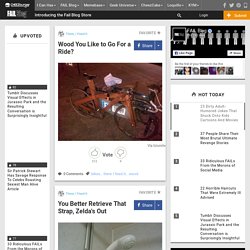 Get a large cooler, throw in the corn and add a couple quarts of boiling water... that's it. 30 minutes later the corn was cooked perfectly and ready to eat. I can't be the only one that has never hear of this. Daily Squee - Cute Baby Animals. Texts From Last Night. Lolcats 'n' Funny Pictures of Cats - I Can Has Cheezburger?
---