Development Issues
Home | capacity4dev
Natural Resource Charter | NRC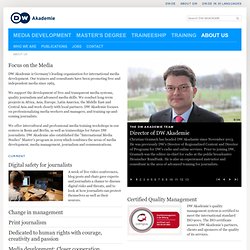 DW Akademie is Germany's leading organization for international media development. Our trainers and consultants have been promoting free and independent media since 1965.
About us | DW.DE
Friends of Europe | Home
GENE - Global Education Network Europe
www.slocat.net
Mundus ACP | Erasmus Mundus - Action 2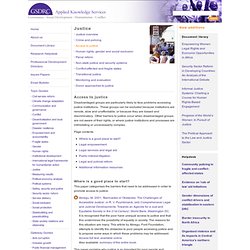 Access to justice
Disadvantaged groups are particularly likely to face problems accessing justice institutions. These groups can be excluded because institutions are remote, slow and unaffordable, or because they are biased and discriminatory. Other barriers to justice occur when disadvantaged groups are not aware of their rights, or where justice institutions and processes are intimidating or unnecessarily complex. Page contents
African Growth & Opportunity Act (AGOA) Approved by Congress in 2000, the African Growth and Opportunity Act, or AGOA, provides reforming African countries with access to the U.S. market. It supports U.S. businesses by encouraging Africa's economic and commercial reforms.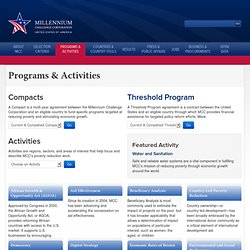 Programs & Activities | MCC | Washington, DC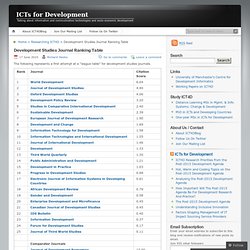 Development Studies Journal Ranking Table
The following represents a first attempt at a "league table" for development studies journals. Basis - Selection was on the basis of development studies journals that appear in various other tables or lists. However, development economics journals (inc. Economic Development and Cultural Change, Journal of Development Economics, Review of Development Economics, and The Developing Economies) were not included.
Corporate Citizenship | Sustainability, simplified.
Institute of International Education
Search results 7 records retrieved for the search: Title contains all words "Information Development" Building research and information : the international journal of research, development and demonstration (0961-3218) I4d : Information for Development I4d : information for development (0972-804X)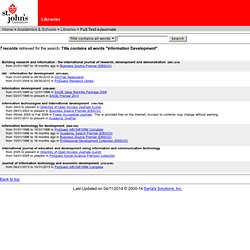 Full Text Electronic Journal List
ThinkProgress
Volume XXX, Number 1: Spring 2013Volume XXX, Number 2: Fall 2013 Dr. Harold Isaacs, Editor A scholarly and provocative periodical on Third World Problems and Issues, the pioneering effort in Third World Studies.
Journal of Third World Studies New « ATWS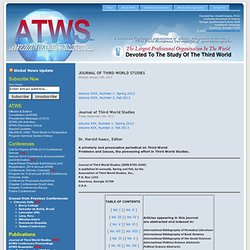 MMorgan Consulting: Economics Unplugged
Home
Directories/Lists Directory of Development Organizations lists almost 54,000 organizations involved in development. For easier referencing, the directory has been divided into 6 geographical sections: Africa, Asia and the Middle East, Europe, Latin America and the Caribbean, North America, and Oceania.
Official, IGO & NGO Resources - Development Studies - Guides at Emory University - Main Library (Woodruff)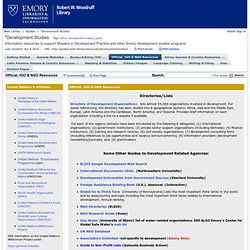 WiserEarth.org: The Social Network for Sustainability
Advocacy Project - A Voice for the Voiceless | - Home
Impartial access to data and information relating to humanitarian aid | Global Humanitarian Assistance (GHA)
Abt Associates
Development Bookshop
Charity Navigator - America's Largest Charity Evaluator | Home
worldandmedia.com - Leads, news and resources for journalists covering global events and international development issues -
LINDASWEBS Homepage
This page focuses on where to find in-depth information (web sites, books, journal articles and other publications) on shelter options during a crisis situation. This page was authored by a volunteer from the AWN community. Updates and new pages are welcomed!
Shelter | Aid Workers Network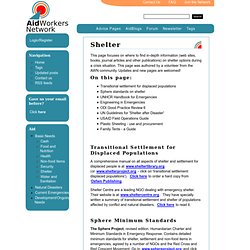 lawanddevelopment.org - exploring the links between law and economic development
AidNews | News on Development, Aid and Humanitarian Topics
TCI Network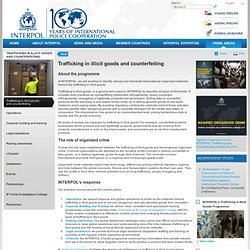 Intellectual Property Rights (IPR) Programme
About the programme
Eurodad: The European Network on Debt & Development
Fair Trade Advocacy Office FTAO
Portail de la solidarité