Community Management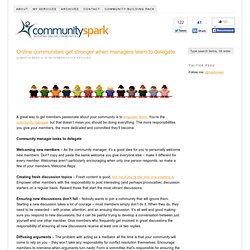 Online communities get stronger when managers learn to delegate | Community Building
A great way to get members passionate about your community is to empower them.
[community manager] le manque de soutien et les mentalités freinent le développement du métier (7/8)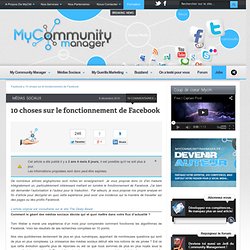 Cet article a été publié il y a 3 ans 1 mois 2 jours, il est possible qu'il ne soit plus à jour.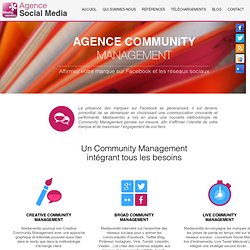 Animer la marque sur les médias sociaux par des contenus appropriés et des pratiques conversationnelles.
Community Management / Social Media Marketing | Mediaventilo - A
HOW TO: Manage a Sustainable Online Community
Rob Howard is the CTO/founder of enterprise collaboration software company Telligent. A 2008 Gartner study on social software noted that "about 70 percent of the community typically fails to coalesce."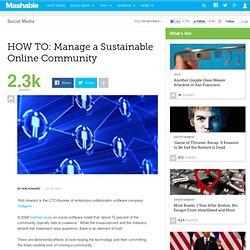 Formation professionnelle de community manager qualifiante : une première en France
Community Management
The community-manager-fr Daily on Twitter
Que vous soyez Community Manager débutant ou avancé, vous ne pouvez pas ne pas suivre vos collègues en ligne. Pour ce faire, Twitter est une source intarissable.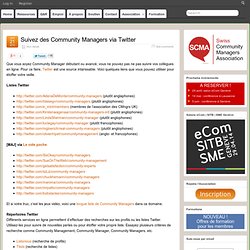 Community Managers Suisse romande » Suivez des Community Managers via Twitter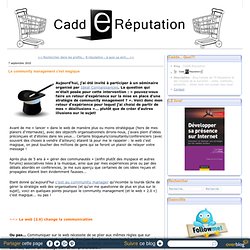 Aujourd'hui, j'ai été invité à participer à un séminaire organisé par Ideal Connaissances.
Community Managers : entre contacts & audience
Conférence Sup de Pub - Web 2.0 et médias sociaux - Septembre 2010
TOP 50 LIST OF COMMUNITY MANAGER ACCOUNTS ON TWITTER (Contagious ideas by PSST : spreading 2.0 innovation (editor = jérémy dumont, strategic planner, france))
Community Manager, qui es-tu ? | LE MARKETING SUR LE WEB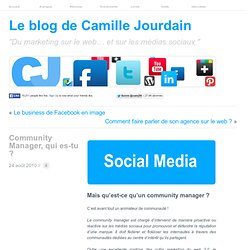 Mais qu'est-ce qu'un community manager ?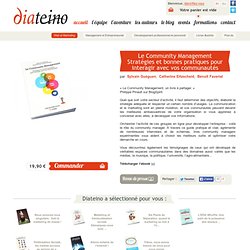 « Le Community Management, un livre à partager »Philippe Pinault sur BlogSpirit
Diateino
HOW TO: Manage a Sustainable Online Community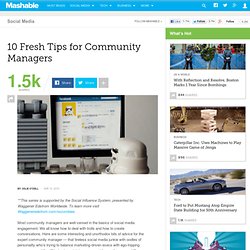 10 Fresh Tips for Community Managers
**This series is supported by the Social Influence System, presented by Waggener Edstrom Worldwide. To learn more visit Waggeneredstrom.com/nozombies.
Matthieu Chéreau : Entretien sans complexe sur le Community Management et le Transmedia
Depuis un an, on ne parle que média sociaux, communautés online et brand content.