Developers 1
Houghton Mifflin Interactive Hitchhiker's Guide to the Galaxy
h2g2 The Hitchhiker's Guide to the Galaxy: Earth Edition Find h2g2 Entries: Sign In or Register TheHitchhikers GuideTo The Galaxy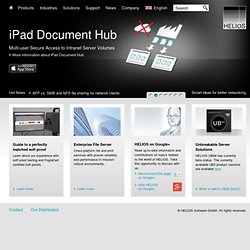 Helios
Guide to a perfectly matched soft proof Learn about our experience with soft proof testing and FograCert certified soft proofs. Learn more Enterprise File Server Cross-platform file and print services with proven reliability and performance in mission-critical environments.
Available now!X-Plane 10 Regional X-Plane 10 Regional lets you fly in your favorite region without having to purchase "the whole wolrd." X-Plane 10 Regional includes scenery for specific regions.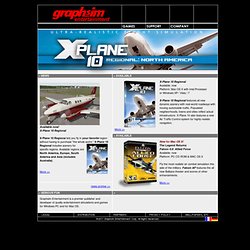 GraphSim Entertainment
After 5 years... To all my friends at GarageGames, past, present, inside, outside, and everything else all between. To the community, to the company, to myself, and to the next five years. Author Michael Perry Date 12/31/2013 (7:56 am)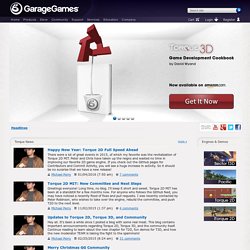 FrontBase
Feral Interactive
FaceSpan
Extensis
Eudora
Equilibrium
Edmark
EarthLink
DreamCatcher
Document Express
Discreet
DiamondSoft, Inc.
Destineer
DataViz
Dantz
CyberExtruder
Connectix
Casady & Greene
Canto
CambridgeSoft
Bold by Destineer
Blue World
Block Financial
Bias
home products soundsaver audio editors peak studio peak express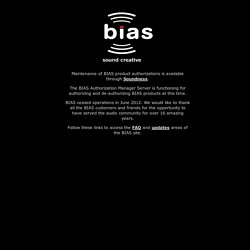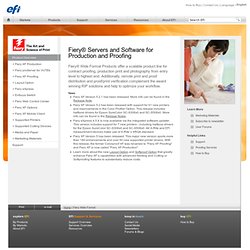 Best
Fiery® Wide Format Products offer a scalable product line for contract proofing, production print and photography from entry level to highest end. Additionally, remote print and proof distribution and proof/print verification complement the award winning RIP solutions and help to optimize your workflow. News Fiery XF Version 5.2 has been released with support for 61 new printers and improvements in the Color Profiler Option. This release includes halftone drivers for Epson SureColor SC-S306x0 and SC-S506x0. More info can be found in the Release Notes.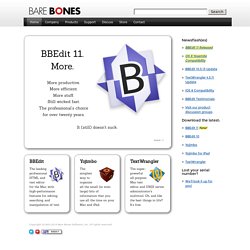 Bare Bones Software, Inc.
BBEdit The leading professional HTML and text editor for the Mac, with high-performance features for editing, searching, and manipulation of text. Yojimbo The simplest way to organize all the small (or even large) bits of information that you use all the time on your Mac and iPad. TextWrangler The super-powerful all-purpose Mac text editor and UNIX server administrator's multitool.
Aspyr
If you're looking for highly flexible software to meet your financial and business needs, or you want opportunities to develop or resell quality cross-platform software solutions, you've come to the right website. Appgen offers proven, commercial accounting and finance applications that scale from the very small business to the very large enterprise. Our applications have been in worldwide distribution and commercial use for over 25 years, so you know you can trust the proven performance you get with Appgen. Appgen software is designed with the end-user's unique situation in mind.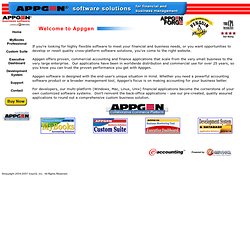 Appgen
Ambrosia Software
Alias Wavefront
Aladdin Systems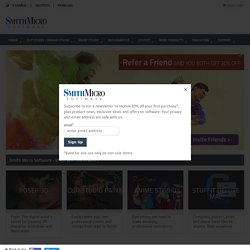 StuffIt Easily compress large files and share them online. For details, available versions, FREE trials, reviews, and more, visit stuffit.com. Starting at: $14.99.
AEC Software
Activision
Aatrix
4D