Developers 1
Houghton Mifflin Interactive
Hitchhiker's Guide to the Galaxy
Helios
GraphSim Entertainment
FrontBase
Freeverse Software
Feral Interactive
FaceSpan
Extensis
Eudora
Equilibrium
Edmark
EarthLink
DreamCatcher
Document Express
Discreet
DiamondSoft, Inc.
Destineer
DataViz
Dantz
CyberExtruder
Corel Corporation
Connectix
Casady & Greene
Canto
CambridgeSoft
Bold by Destineer
Blue World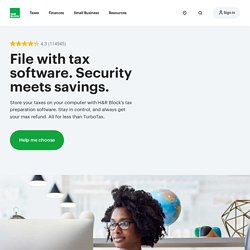 Guaranteed Maximum Tax Refund. Guaranteed Accuracy. Simple tax situations Win (?) Mac (?) Download Now Download Now
Block Financial
Bias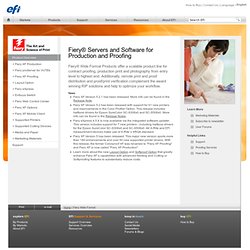 Best
Fiery® Wide Format Products offer a scalable product line for contract proofing, production print and photography from entry level to highest end. Additionally, remote print and proof distribution and proof/print verification complement the award winning RIP solutions and help to optimize your workflow.
Bare Bones Software, Inc.
Aspyr
Appgen
Ambrosia Software
Alias Wavefront
Aladdin Systems
AEC Software
Aatrix
4D