Technology
The term 'geek', once used to label a circus freak, has morphed in meaning over the years. What was once an unusual profession transferred into a word indicating social awkwardness. As time has gone on, the word has yet again morphed to indicate a new type of individual: someone who is obsessive over one (or more) particular subjects, whether it be science, photography, electronics, computers, media, or any other field. A geek is one who isn't satisfied knowing only the surface facts, but instead has a visceral desire to learn everything possible about a particular subject. A techie geek is usually one who knows a little about everything, and is thus the person family and friends turn to whenever they have a question. If you're that type of person and are looking for a few extra skills to pick up, or if you're a newbie aiming to get a handhold on the honor that is geekhood, read on to find out what skills you need to know.
swmap.jpg (1500×1500)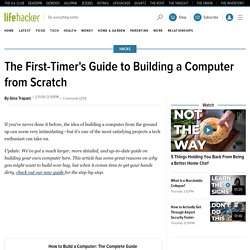 If you've never done it before, the idea of building a computer from the ground up can seem very intimidating—but it's one of the most satisfying projects a tech enthusiast can take on. Being more of a software gal than a hardware geek myself, I was the only Lifehacker editor who had never built a PC from scratch. So when I needed a new PC late last year, I took the plunge and built my custom system. I'm so glad I did—the project turned out to be one of my proudest accomplishments of 2008.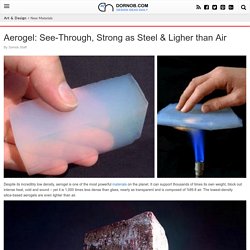 Despite its incredibly low density, aerogel is one of the most powerful materials on the planet. It can support thousands of times its own weight, block out intense heat, cold and sound – yet it is 1,000 times less dense than glass, nearly as transparent and is composed of %99.8 air. The lowest-density silica-based aerogels are even lighter than air. Despite its fragility in certain regards and its incredible lack of density, aerogel has amazing thermal, acoustical and electrical insulation properties as illustrated by the images here.
Inside Watson, IBM's Jeopardy Computer -- InformationWeek