CROCHET
My youngest great-niece turns 2 today.
Crochet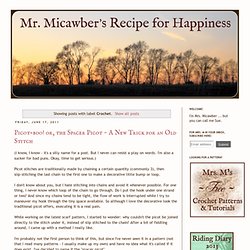 Toddler sized beanie made in Debbie Bliss Pure Cotton, colours 21 and 26 Toddler sized beanie made in Rowan Cashsoft colours 12 (blue) and 24 (pink)
Moriarty: two colour stripey crochet beanie « The little house by the sea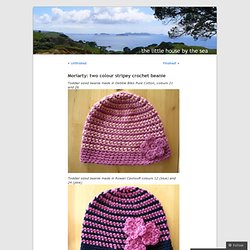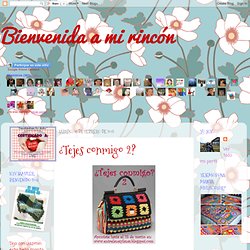 Hola chiquillas, hoy es un sábado nuboso, húmedo y muy caluroso, realmente no dan muchas ganas de nada.
¿Tejes conmigo 2?
Hooked on Needles: Crocheted Pin Cushion Pattern - English version
Liselotte's Crocheted Pin Cushion in English, via Terri and me!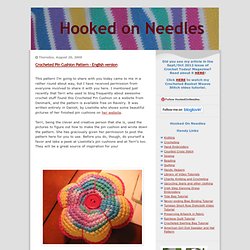 EASY
Ruusun aika
The English Fantasy Flower bag Pattern
web.archive.org/web/20010616013820/members.aol.com/lffunt/sthookcase.htm?mtbrand=AOL_US
web.archive.org/web/20070813221526/http://www.sarahanns.com/crochetworks/case
web.archive.org/web/20020210040044/www.cei.net/~vchisam/groovy/tab-7
members.optusnet.com.au/we2/childspurse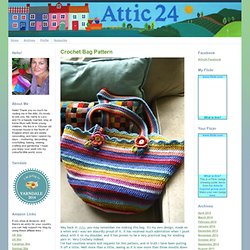 Crochet Bag Pattern
Way back in July, you may remember me making this bag.
How to Crochet Sea Pennies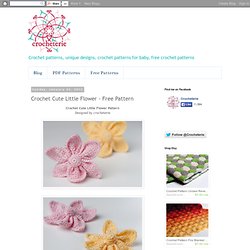 Crochet Cute Little Flower - Free Pattern
Crochet Cute Little Flower Pattern Designed by crocheterie
Colorful Carryall Designed by Delores Spagnuolo You have a case for makeup and a case for money and credit cards.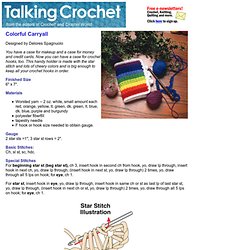 Talking Crochet ...Colorful Carryall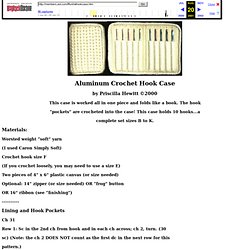 Aluminum Crochet Hook Case by Priscilla Hewitt ©2000 This case is worked all in one piece and folds like a book.
Aluminum Crochet Hook Case
Papillon Scarf: A Free Crochet Pattern | Number 19
Papillon Scarf This is a free crochet pattern for a scarf.
I saw this bag and it totally drove me crazy!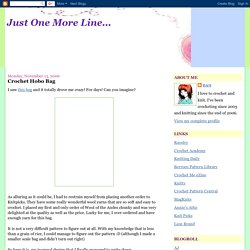 The Swag Bag pattern by Marcelle's Creative Crochet
craft blog : startling crochet-a-long
There are 5 parts to the tutorial 1- Go to the FREE DOWNLOADS bobwilson123 folder that is located on the left hand side and find the pattern you want.
How to crochet a Elf Style Beanie / Hat with written pattern and Video tutorial
YouTube