Inspired Thinking
Conversations with History
Conversations with History: Noam Chomsky
Conversations with History: Tom Engelhardt
Inspired Thinking - Google Docs
Uncommon Knowledge
Better World Links
Scitalks: Smart people on cool topics
Filosofiska rummet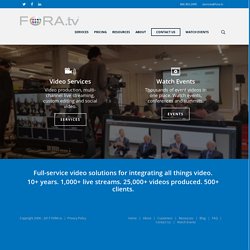 2nd Annual National Medical Cannabis Unity Conference The 2nd Annual National Medical Cannabis Unity Conference, Navigating Medica... MORE » Non-members: Free Front Row members: Free
Gabby Giffords and Mark Kelly Be passionate. Be courageous.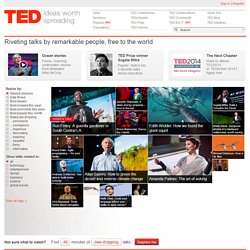 Charles Limb: Your brain on improv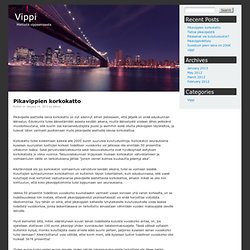 Viime aikoina suomalaiset ovat saaneet seurata eduskunnassa käytävää kiivasta keskustelua ns. pikaluotoista, eli tutummin pikavipeistä. Lähes aina vipeistä puhuttaessa saadaan aikaan jonkin asteisia erimielisyyksiä, ja harvasta pikavippeihin liittyvästä asiasta ollaan samaa mieltä niin eduskunnassa kuin myös vippiyritysten edustajien keskuudessa. Yksi harvoista asioista, joista ollaan molemmilla puolilla samaa mieltä, on että pikalainat ovat hyvin harvoissa tapauksissa syynä ylivelkaantumiselle. Tätä puoltavat myös tilastotiedot, joiden mukaan vain alle yksi prosentti luottotietoihin merkityistä maksuhäiriömerkinnöistä aiheutuu pikavipeistä.
Take a virtual trip through the kind of things you can find on Europeana. Explore millions of items from a range of Europe's leading galleries, libraries, archives and museums. Books and manuscripts, photos and paintings, television and film, sculpture and crafts, diaries and maps, sheet music and recordings, they're all here. No need to travel the continent, either physically or virtually! Found something you like?
Europeana: think culture - About us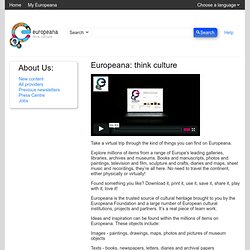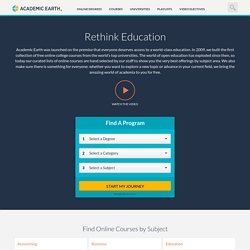 Academic Earth believes everyone deserves access to a world-class education, which is why we continue to offer a comprehensive collection of free online college courses from the world's top universities. And now, we take learning outside the classroom with our original series of thought-provoking videos, designed to spark your intellectual curiosity and start a conversation. Watch, learn, share, debate. After all, only through questioning the world around us, can we come to better understand it.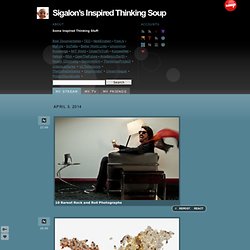 An artist's rendering of a bacterial cell engineered to produce amyloid nanofibers that incorporate particles such as quantum dots (red and green spheres) or gold nanoparticles (credit: Yan Liang) MIT engineers have coaxed bacterial cells to produce biofilms that can incorporate nonliving materials, such as gold nanoparticles and quantum dots. These "living materials" combine the advantages of live cells — which respond to their environment, produce complex biological molecules, and span multiple length scales — with the benefits of nonliving materials, which add functions such as conducting electricity or emitting light. This approach could one day be used to design more complex devices such as solar cells, self-healing materials, or diagnostic sensors, says Timothy Lu, an MIT assistant professor of electrical engineering and biological engineering. Lu is the senior author of a paper describing this innovation in the March 23 issue of Nature Materials.
Sigalon's Inspired Thinking Soup