Inspired Thinking
Conversations with History
Conversations with History: Noam Chomsky
Conversations with History: Tom Engelhardt
Inspired Thinking - Google Docs
Uncommon Knowledge
Better World Links
Scitalks: Smart people on cool topics
Senaste avsnitt lyssna på Demokratins alternativ I år är det val till både kommuner, riksdag och EU-parlament och folkstyret tas för givet.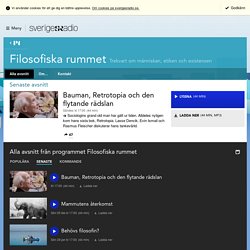 Filosofiska rummet
Charles Limb: Your brain on improv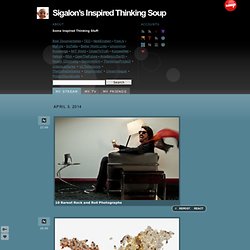 Staining of these biobank IPS cells show they retain pluripotency (scale bar: 100 microns)(credit: Andrew A. Sproul et al./Acta Neuropathologica Communications) Scientists at The New York Stem Cell Foundation (NYSCF) Research Institute, working in collaboration with scientists from Columbia University Medical Center (CUMC), have for the first time generated induced pluripotent stem (iPS) cells lines from non-cryoprotected brain tissue of patients with Alzheimer's disease. These new stem cell lines will allow researchers to "turn back the clock" and observe how Alzheimer's develops in the brain, potentially revealing the onset of the disease at a cellular level long before any symptoms associated with Alzheimer's are displayed.
Sigalon's Inspired Thinking Soup