Clothing
Just so we're clear: I freaking love this dress. So far I've made it twice, and if I am ever in my sewing room while the sun is up, I will take a picture or two of the ones that I've completed. (I also have two more cut out and half-sewn.) Here is why this dress is near-perfect: 1. The collar is adorable.
New. Obsession. - A Dress A Day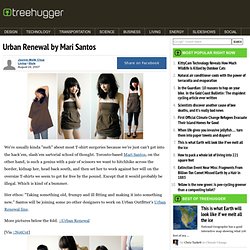 We're usually kinda "meh" about most T-shirt surgeries because we're just can't get into the hack'em, slash'em sartorial school of thought. Toronto-based Mari Santos, on the other hand, is such a genius with a pair of scissors we want to hitchhike across the border, kidnap her, head back south, and then set her to work against her will on the oversize T-shirts we seem to get for free by the pound. Except that it would probably be illegal. Which is kind of a bummer. Her ethos: "Taking something old, frumpy and ill fitting and making it into something new." Santos will be joining some 20 other designers to work on Urban Outfitter's Urban Renewal line.
DIY Mother's Day Corsage: Felt Dahlia Flower Brooch - Holidash News
MADE: TUTORIAL: the Hobo Sack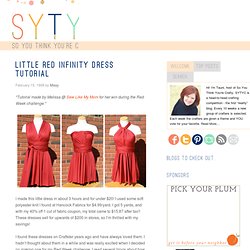 *Tutorial made by Melissa @ Sew Like My Mom for her win during the Red Week challenge.* I made this little dress in about 3 hours and for under $20!
ginger sewalong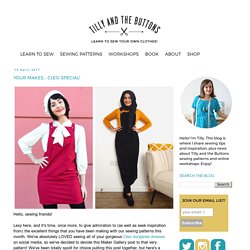 Tomorrow is not only the start of a new year but also my four year blogiversary. It seems like a looooong time ago now that I was dared into starting a blog. I had no clue how to write a blog, and no idea how much it would change my life – I simply wanted to share my passion for dressmaking with people who didn't look at me like I was completely crazy ("MAKE your own clothes?! Why don't you just buy them like normal people?"). I remember the sense of elation I felt back then of first connecting with other people online who share my interest; thoughtful, fun and generous people who spur each other along to keep creating. 494 blog posts and over five million views later, and I am still excited at the opportunities that blogging can bring to make meaningful connections, and I am still in awe of just how wonderfully supportive the online maker community can be.
There were some interesting comments in the post last week about the difference between the envelope illustration and the actual finished garment. This difference is especially pronounced in 50s vintage patterns, where the illustrations are so much more fantasy than reality. So how does one visualize the end product? For me, it's a result of analyzing the garment construction, fabric choices, and my own body type. Here's what I mean: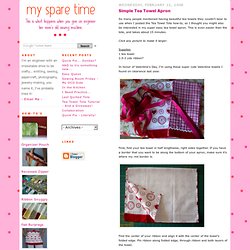 Simple Tea Towel Apron So many people mentioned having beautiful tea towels they couldn't bear to use when I posted the Tea Towel Tote how-to, so I thought you might also be interested in my super easy tea towel apron. This is even easier than the tote, and takes about 15 minutes. Click any picture to make it larger.
My Spare Time: Simple Tea Towel Apron
It's almost that time! Are you ready to work on an Albion together? Because this contest and sewalong are going to be different than any we've done before.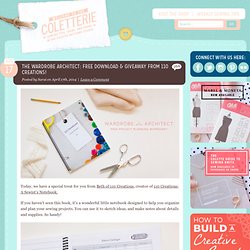 You're rather cozy and cute in these chocolate riding boots! Showcasing quilted back panels, decorative buckles, and motorcycle-style straps, these vegan faux-leather, knee-high riders bestow extra texture upon your ensemble. They're also simple to slip on, thanks to the exposed side zipper, low heel, and treaded wood-like sole of each chic shoe. Try them with cranberry cords, an ivory sweater, and a circle scarf, and youll look as charming as you feel!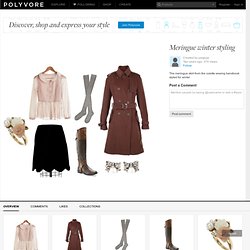 Meringue winter styling