Clothing
Just so we're clear: I freaking love this dress. So far I've made it twice, and if I am ever in my sewing room while the sun is up, I will take a picture or two of the ones that I've completed. (I also have two more cut out and half-sewn.)
New. Obsession. - A Dress A Day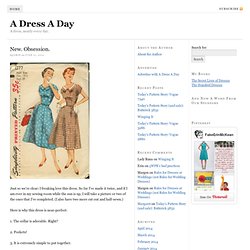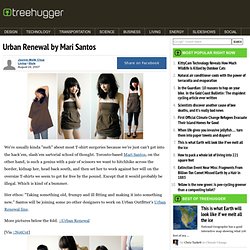 We're usually kinda "meh" about most T-shirt surgeries because we're just can't get into the hack'em, slash'em sartorial school of thought. Toronto-based Mari Santos, on the other hand, is such a genius with a pair of scissors we want to hitchhike across the border, kidnap her, head back south, and then set her to work against her will on the oversize T-shirts we seem to get for free by the pound. Except that it would probably be illegal. Which is kind of a bummer. Her ethos: "Taking something old, frumpy and ill fitting and making it into something new." Santos will be joining some 20 other designers to work on Urban Outfitter's Urban Renewal line.
MADE: TUTORIAL: the Hobo Sack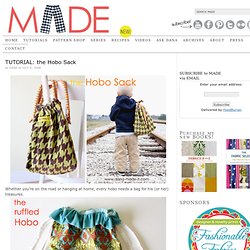 Whether you're on the road or hanging at home, every hobo needs a bag for his (or her) treasures. So load it up, hit the road,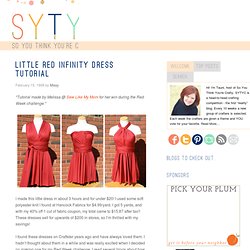 *Tutorial made by Melissa @ Sew Like My Mom for her win during the Red Week challenge.* I made this little dress in about 3 hours and for under $20!
ginger sewalong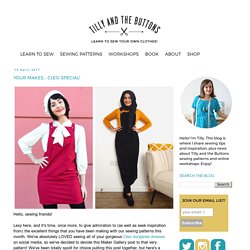 Exciting stuff today! With less than a month to go until my book is released (eek!), you, my dear readers, get a sneaky peek at the content with a project extract - theBrigitte scarf. Aaaaaand you're all invited to my online book launch party - woop! Love at First Stitch: Demystifying Dressmaking takes you from the absolute basics of threading a sewing machine through to creating a wardrobe full of gorgeous garments you can be proud to say you made yourself. As the best way to learn a skill is to get stuck in as soon as possible, each chapter gets you making a project - and variations on that project - while teaching you just enough techniques so you can make the project without feeling overwhelmed.
What a weekend! After months of planning, my first sewing retreat was a complete success. 11 ladies came together in my town of Beacon, New York for a few days of sewing fun. It took place at a boutique hotel called the Roundhouse, in a private event room overlooking a waterfall. Scenic! My trusty friend and righthand woman Fleur helped me out.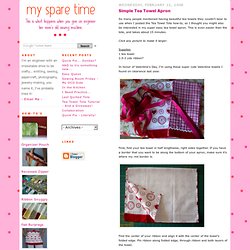 Simple Tea Towel Apron So many people mentioned having beautiful tea towels they couldn't bear to use when I posted the Tea Towel Tote how-to, so I thought you might also be interested in my super easy tea towel apron. This is even easier than the tote, and takes about 15 minutes. Click any picture to make it larger.
My Spare Time: Simple Tea Towel Apron
The Wonder of Knits As I've gone through my Wardrobe Architect journey over the last few months, I've realized how important comfort is to me. Sure, it seems obvious that our clothes should be comfortable.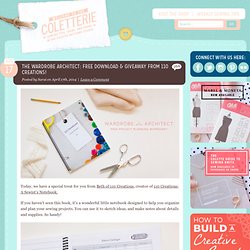 Multicolored houndstooth wool-blend. Padded shoulders, arm slits, two front flap pockets, back vent, fully lined. Button fastenings at double-breasted front. 64% wool, 36% cotton; collar backing: 70% wool, 30% viscose; lining: 100% viscose; interlining1: 100% polyester; interlining2: 25% viscose, 25% polyester, 20% horse hair, 15% cotton, 10% wool, 5% modal. Dry clean.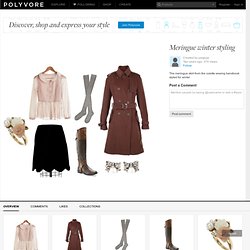 Meringue winter styling