Image Sites
Facebook. Photography Infographics. 13 Lessons to Teach Your Child About Digital Photography. Perfecting Portraits. 13 Things Your Camera Wishes You Knew. Your sad, old camera will start to treat you better if you learn to take care of it.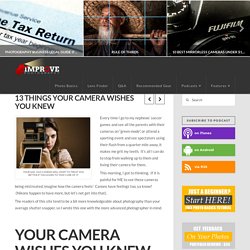 Every time I go to my nephews' soccer games and see all the parents with their cameras on "green mode", or attend a sporting event and see spectators using their flash from a quarter mile away, it makes me grit my teeth. It's all I can do to stop from walking up to them and fixing their camera for them. This morning, I got to thinking.
Image Apps
Phrasr .:. Flickr Tools. What I Really. Homepage | Meme Generator. Bon_2008. Phrasr .:. :: PIM PAM PUM :: memry. Pimpampum. Untitled - Twiddla.com. Apcampbell - under the influence of epoche. Note: the following paper is a draft of something I intend to edit and publish elsewhere.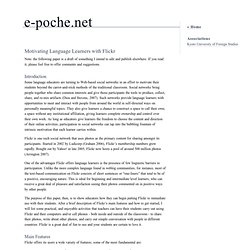 If you read it, please feel free to offer comments and suggestions. Introduction Some language educators are turning to Web-based social networks in an effort to motivate their students beyond the carrot-and-stick methods of the traditional classroom. Social networks bring people together who share common interests and give those participants the tools to produce, collect, share, and re-mix artifacts (Dieu and Stevens, 2007). TeachingwithFlickr - home. :: PIMPAMPUM :: Bubblr! .:. Compfight / A Flickr Search Tool. The Great Flickr Tools Collection. Looking for Flickr Tools, hacks and services for a powerful photo sharing experience?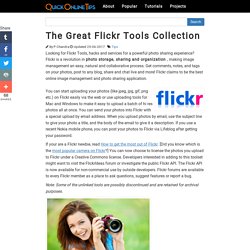 Flickr is a revolution in photo storage, sharing and organization , making image management an easy, natural and collaborative process. Get comments, notes, and tags on your photos, post to any blog, share and chat live and more! Flickr claims to be the best online image management and photo sharing application. Advertisements. Speechable - How Many Words Are Your Pictures Worth? - Make Your Own Speech Bubbles.
Vocabulary Strategies. The Best Ways To Use Photos In Lessons. Edutopia has published Using Photos With English Language Learners, an excerpt from the recent book on teaching ELL's that Katie Hull Sypnieski and I have written.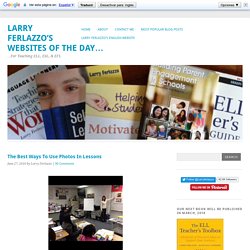 Check out my New York Times post for English Language Learners is on protest movements and using historical photos for language development. It includes a student interactive. App 2. About us Courses & workshops Consultancy services Clients & publications.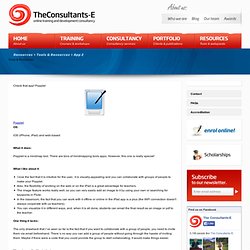 Photoshop Express | Photoshop.com. Express. Instagram. Photo Effects and Photo Editing with One Click - BeFunky.com. FotoFlexer - The world's most advanced online photo editor. January 2011. About us Courses & workshops Consultancy services.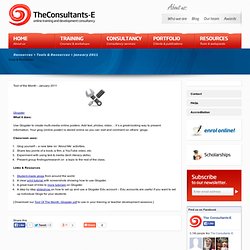 March 2011. About us Courses & workshops Consultancy services Clients & publications Tools & webquests.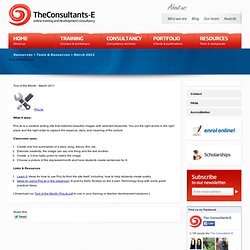 PhotoFunia :: photo effects, filters, free online photo editor. PhotoPeach - Fresh slideshows to go! Popplet. September 2011. About us Courses & workshops Consultancy services Clients & publications Tools & webquests Resources > Tools & Resources > September 2011.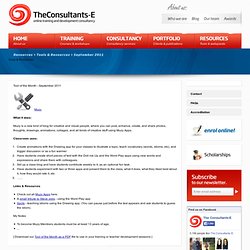 Glogster - join the visual communication network. ZooBurst. Muzy. Www.piclits.com/compose_dragdrop.aspx. This is a tooltip bear collar crowd dog.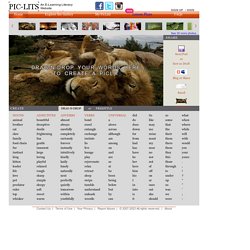 Blabberize.com - Got a picture? Blabberize it! BigHugeLabs: Do fun stuff with your photos. Welcome to Fotobabble - Talking Photos. Animoto - Video Slideshow Maker with Music. Take a photo and…. | The eltpics ideas site for teachers.
Eltpics' Photostream. Advanced Search. Bookr :: pimpampum. Conversations in the cloud.
---