Wellness
Better information. Better health. Verbal De-escalation Training—Calm Agitated Individuals in Your Care. CPI's training programs focus on de-escalation techniques as a method of prevention.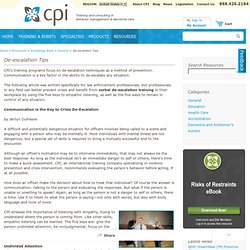 Communication is a key factor in the ability to de-escalate any situation. The following article was written specifically for law enforcement professionals, but professionals in any field can better prevent crises and benefit from verbal de-escalation training in their workplace by using the five keys to empathic listening, as well as the five ways to remain in control of any situation.
Communication is the Key to Crisis De-Escalation by Jerilyn Dufresne. Yoga and Pregnancy - Yoga Techniques for Pregnancy. Pregnancy is something most Women anticipate.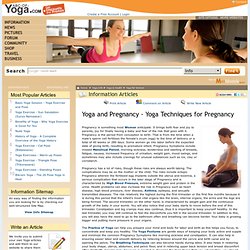 It brings both fear and joy to parents, joy for finally having a baby and fear of the risk that goes with it. Pregnancy is the period from conception to birth. That is from the time when a male's sperm cell fertilizes the female's ovum (egg) to the time of delivery or a total of 40 weeks or 280 days. DBT Self Help.
Inspiration
Helpguide helps you help yourself to better mental and emotional health. Stress - Topic Guide. Discovery Fit & Health : Health, Fitness and Wellness Advice. HOW DOES MARIJUANA AFFECT THE BRAIN? Biology 2022004 First Web Paper On Serendip Pot, weed, grass, ganja and skunk, are some of the common words used to describe the dried leaves drug known as marijuana.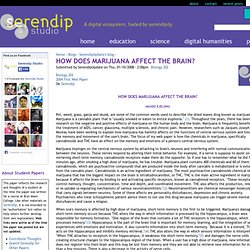 Marijuana is a cannabis plant that is "usually smoked or eaten to entice euphoria. " (1). Throughout the years, there has been research on the negative and positive effects of marijuana on the human body and the brain. Positive Self Talk – More Words To Make You Feel Good. Feelin' Frazzled. You're at the right place!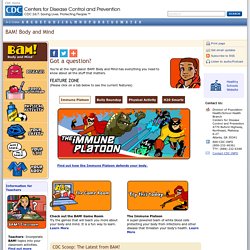 BAM! Body and Mind has everything you need to know about all the stuff that matters. G.A.M.E. Bring Out the Action Hero in You! Brain Games &Brain Training - Lumosity - StumbleUpon. 60 Ways to Become The Person You Love | The Bold Life - StumbleUpon. Photo credit: Niffty..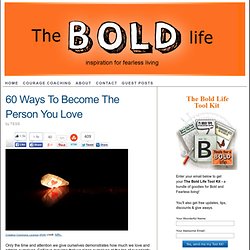 Only the time and attention we give ourselves demonstrates how much we love and admire ourselves. Self love requires that we place ourselves at the top of our priority list. Self-nurturing is everything that makes us feel positive, happy and joyful. Affirmation Cards - Free Positive Affirmations. Select a free affirmation card from our pack of positive affirmations.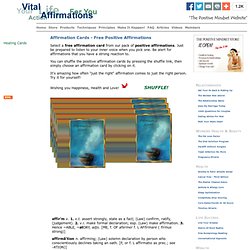 Just be prepared to listen to your inner voice when you pick one. Be alert for affirmations that you have a strong reaction to.
---