Education
iPad Resources for Administrators. Real Racing 3 is an award-winning franchise that sets a new standard for mobile racing games – it really must be experienced to be believed.
Mobile Excellence Awards - WINNER: Best Mobile Game 2013 Game Connect Asia Pacific - WINNER: Game of The Year 2013, Technical Excellence, Excellence in Art Meffy Awards – FINALIST: Best Mobile Game 2013 Real Racing 3 features a continuously expanding roster of officially licensed tracks, a 22-car grid, and over 70 meticulously detailed cars from makers like Ferrari, Porsche, Lamborghini, Mercedes-Benz, Bugatti, and Audi. Essential iPad Apps for Principals. A Lesson at the Zoo: Enhancing Field Trips with iPads. Recently I hosted 20 teachers in my school district at the zoo for an afternoon.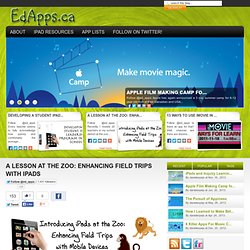 The idea was to explore how we might use iPads during a field trip. It was certainly an exciting form of professional development. Instead of sitting at a desk and listening to someone like me talk about what you could do, we just went out and did it! 50 resources for iPad use in the classroom. Apps for Professional Development. Twitter App (free) Twitter is one of the most active and beneficial social networks on the web.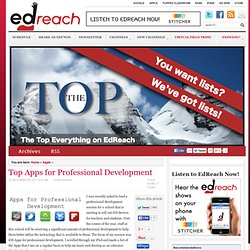 All educators would be wise to join the conversation. 6 Classroom Management Tips Every Teacher Can Use. By Dave Foley Found In: classroom management, discipline, routines & procedures Effective teachers are passionate about educating their students.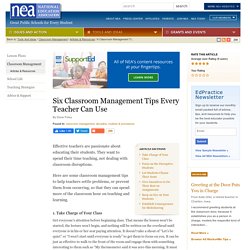 Discovery Education: Web 2.0 Tools. iPad/iPad 2 Training (iOS 5) Learn how to use iOS® devices (iPad®, iPhone®, & iPod® touch).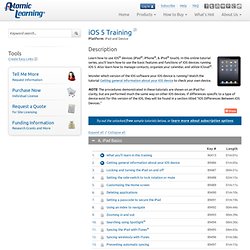 In this online tutorial series, you'll learn how to use the basic features and functions of iOS devices running iOS 5. Also learn how to manage contacts, organize your calendar, and utilize iCloud®. 180 Technology Tips - HOME PAGE. Possibillion Launches Paginative: Create Mobile Apps Out of Books! - Yourstory. Founded by Ayyappa Nagubandi, Possibillion is an 'ideas' company that works in the space of mobile applications.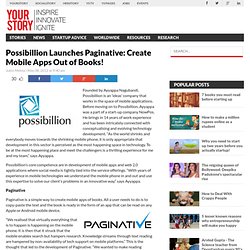 Before moving on to Possibillion, Ayyappa was a part of a start-up company NowPos. He brings in 14 years of work experience and has been intricately connected with conceptualising and evolving technology development. "As the world shrinks and everybody moves towards the shrinking mobile phone, it is only appropriate that development in this sector is perceived as the most happening space in technology. To be at the most happening place and meet the challengers is a thrilling experience for me and my team," says Ayyappa. Possibillion's core competence are in development of mobile apps and web 2.0 applications where social media is tightly tied into the service offerings. EdX - Home. Online Education. Khan Academy. Donate to become VIP member | Book Video Training. Unfortunately, it costs hundreds of dollars a year to keep this site up and running.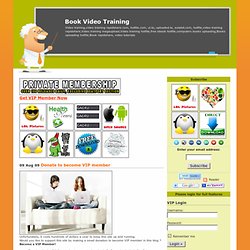 Would you like to support this site by making a small donation to become VIP member in this blog ? Become a VIP Member! Save hundreds of dollars and get access to download all of our ebooks including future additions!
---