Etc
I SHOT IT : The Best Photo Competition
Betsey Johnson Watch, Women's Navy Blue Patent Leather Strap 41mm BJ00210-01 - All Watches - Jewelry & Watches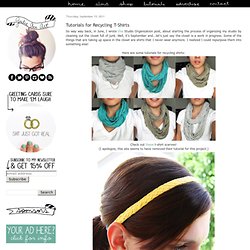 So way way back, in June, I wrote this Studio Organization post, about starting the process of organizing my studio by cleaning out the closet full of junk. Well, it's September and...let's just say the closet is a work in progress. Some of the things that are taking up space in the closet are shirts that I never wear anymore. I realized I could repurpose them into something else!
I recently came across a workout on Pinterest called "The Ninety-Nine". It is said to have originated from this blog: http://beautifulday4running.tumblr.com but I can't find an actual place on the blog where it was posted. Anyhow, I tried the workout. And it rocks.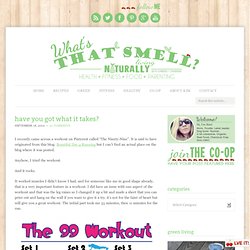 About the Author: Heinz Insu Fenkl is the author of Memories of My Ghost Brother and other works. For more information, please visit his Endicott bio page Copyright © 2003 by Heinz Insu Fenkl. This article first appeared in Realms of Fantasy magazine, 2003 . This material may not be reproduced in any form without the author's express written permission.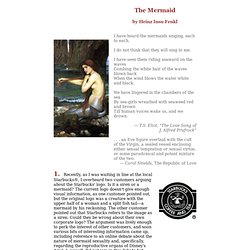 Thursdays around here are now Thirsty Thursdays, where I'll share recipes for cocktails, mocktails, and just plain old nectar of the gods like this Cold-Brewed Iced Coffee. (See also: Meatless Mondays and Tuesday Tips . It's gettin' all crazy and stuff here on the Kitchen Treaty blog.)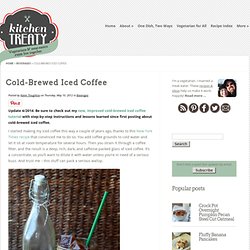 Allen Ultra Compact Folding 1-Bike Carrier: Sports & Outdoors
Citizens of the Sea: Wondrous Creatures From the Census of Marine Life (9781426206436): Nancy Knowlton
Ocean (American Museum of Natural History) (9780756636920): Robert Dinwiddie, Philip Eales, Sue Scott, Michael Scott, Kim Bryan, David Burnie, Frances Dipper, Richard Beatty, Fabien Cousteau
Charmed Memories®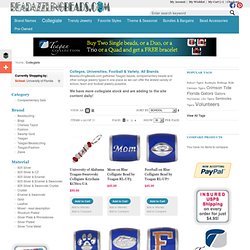 It is comprized of a 3 Strand Black Leather Bracelet with a 925 Silver clasp, an Original Reller 3 " Hinged Gator, 2 Biagi Spheres (Orange and Blue) and 2 black stoppers so the beads will stay in place. These beads will work with any Pandora, Chamilia, Biagi or Troll bead bracelet. This bracelet has a lot of Class. It can be worn with jeans or a dressy outfit. These beads are all high quality beads and this piece is perfect for any Gator Fan young or older. This Reller SwampGold bead has a lot of detail, it is a hinged bead with lots of quality; we guarantee you won't be dissapointed.
BeadazzlingBeads.com
FAIRY MARBLE NAILS
Just look at Ringo..
I am a meal planner. I refuse to go grocery shopping without my week's worth of meals planned out and list made. (It's either that or wander aimlessly around the grocery store for two hours and then make ten more trips back during the week to get things I forgot.) Once I get the groceries unloaded, I usually forget what I planned for, so I put together this super easy wipe-off menu board to keep track of what's for dinner each night! Wipe-Off Menu Board Tutorial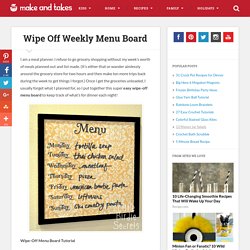 Bloodstain Pattern Analysis Is Like CSI In Real Life
sea creatures origami
A good portion of the United States was battered and bruised this past winter with nasty weather and lots of snow. We were forced to stay indoors for much of the winter months, and spring has seen lots of rain and tornadoes come through much of the country. But now, finally, it seems the weather has turned the corner, affording all of us nature lovers the chance to get out and head to the trails.