Informational
I Have A Plan Iowa. 8 Effects Every Photographer Should Know About. Photography seems easy at first glance.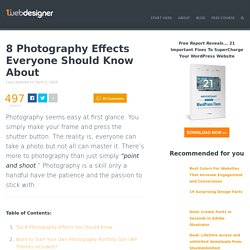 You simply make your frame and press the shutter button. The reality is, everyone can take a photo but not all can master it. There's more to photography than just simply "point and shoot." Photography is a skill only a handful have the patience and the passion to stick with. Raising Redheads Parenting Magazine. Resources | Season of Peace | Freedom from fear, depression, anxiety and panic attacks. I remember so clearly being in college and wondering, Am I all alone in this?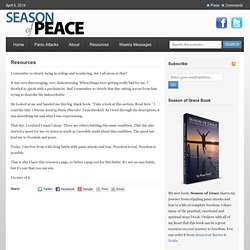 It was very discouraging, very disheartening. When things were getting really bad for me, I decided to speak with a psychiatrist. And I remember so clearly that day, sitting across from him trying to describe the indescribable. He looked at me and handed me this big, black book. "Take a look at this section. 40 Ways to Show Your Child Love. Displayed on a shelf in the entry way of my mother's home is a book entitled To A Child Love Is Spelled T-I-M-E.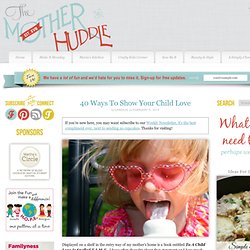 I have often thought about that statement and how much truth it holds. It's easy for us to say "I love you" but those three words, devoid of action and the gift of our quality time, are simply that—just words. How To Create A Simple Brown Smoky Eye Makeup Tutorial. Since you guys wanted to see more step-by-step tutorials, I will be doing a series of makeup tutorials starting with one of my favorite looks, smoky eyes.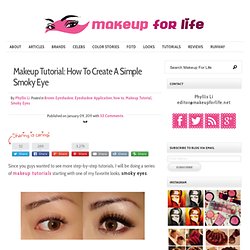 One thing I LOVE about the smoky look is how versatile it is. You can use pretty much any color and you can go from a soft smoky to a really dramatic one. My favorite colors to use on my brown eyes are purples, blues, greens, bronzes and charcoals. In my tutorial below, I used golds and browns but feel free to substitute them with other colors. Step 1. How to Get a Job Without Experience - Larry Stybel - HBR Now. By Larry Stybel | 2:15 PM August 12, 2009 You know the Catch-22: "You can't get a job without experience, and you can't get experience without a job."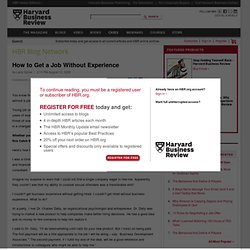 Young job seekers have always faced this dilemma. In today's shrinking job market, people with years of experience also struggle with it. The 10 Best Questions to Ask at a Job Interview. You're interviewing for a job.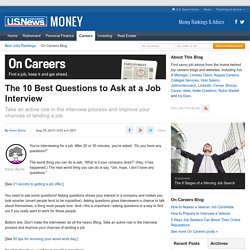 After 20 or 30 minutes, you're asked: "Do you have any questions?" The worst thing you can do is ask, "What is it your company does?" Welcome to Orientation. Www.iqtest.dk/main.swf. Your Amazing Brain. BBC Science | Human Body and Mind | Psychology Tests & Surveys. 5 Ways to Give Yourself an Education That Kicks the Crap Out of the One You Got in School. 5 Ways to Give Yourself an Education That Kicks the Crap Out of the One You Got in School One of the biggest reasons that people are denied the privilege of education is because they can't afford it.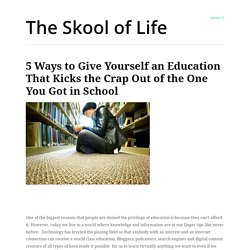 However, today we live in a world where knowledge and information are at our finger tips like never before. 12 Dozen Places To Educate Yourself Online For Free. Post written by: Marc Chernoff Email All education is self-education.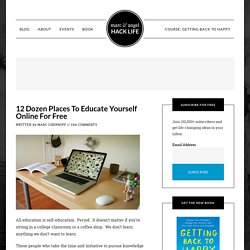 Period. It doesn't matter if you're sitting in a college classroom or a coffee shop. We don't learn anything we don't want to learn. Excel shortcut and function keys. The following lists contain CTRL combination shortcut keys, function keys, and some other common shortcut keys, along with descriptions of their functionality.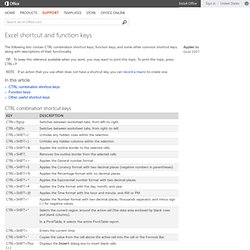 Tip To keep this reference available when you work, you may want to print this topic. To print this topic, press CTRL+P. Note If an action that you use often does not have a shortcut key, you can record a macro to create one. 30 Days to Learn HTML & CSS - Free Tuts+ Premium Course. Mother's Day Silhouette Bracelet. Photoshop Crash Course | Jeremy Shuback . com. I Wish This Was. 5 Ways To Hack Your Brain Into Awesomeness. Much of the brain is still mysterious to modern science, possibly because modern science itself is using brains to analyze it.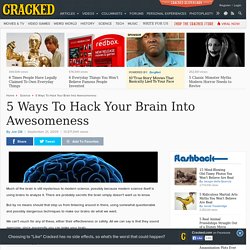 There are probably secrets the brain simply doesn't want us to know. But by no means should that stop us from tinkering around in there, using somewhat questionable and possibly dangerous techniques to make our brains do what we want. 10 ways to fix a slow PC - Page 7 - Hardware - Insight. (Dusty Computer 7 image by Fons Reijsbergen, royalty free) Clear out the dust Dust build up over time can impede airflow, and airflow is vital for keeping system temperatures down. If your system overheats, it'll likely throttle its performance down to cope.
---