Social Media Analytics & Monitoring
Social Analytics
Extend Your Brand Engaging Followers means sharing great content -- even if it isn't your own. The Engagement Bar shows your brand above each linked page to keep you top-of-mind. Get Started Success Story: Quincy Jones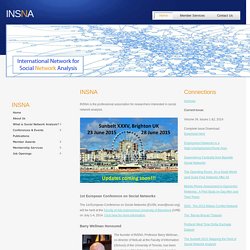 INSNA is the professional association for researchers interested in social network analysis. INSNA Call for Award NominationsWednesday, October 16, 2013 Dear INSNA Members, Just a short email to solicit nominations for two awards to be made at Sunbelt XXXIV 18-23 February 2014 in St Pete Beach.
VoiceObserver™
« Webtrends Streams™ nous a aidé à donner vie à nos données d'une façon qui n'était pas envisageable auparavant. Grâce à de nouvelles méthodes de visualisation, notre équipe est désormais capable d'apprécier l'ensemble de notre business digital en temps réel, et nous sommes excités par les opportunités que cette vue instantanée des comportements en ligne de nos clients va nous apporter.» David N. Williams, responsable de l'intelligence client chez | ASOS Lire le cas client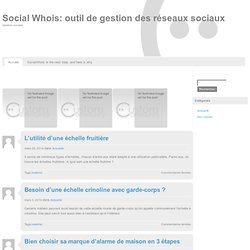 Bien choisir sa marque d'alarme de maison en 3 étapes janvier 16, 2014 dans Actualité Sans fil, facile à installer, fiable, innovant et efficace, sont quelques-unes des caractéristiques des dernières avancées technologiques en matière de surveillance électronique domestique : l'alarme maison vidéo. Ecole esthetique bordeaux « Intégrer une école d'esthétique à Bordeaux »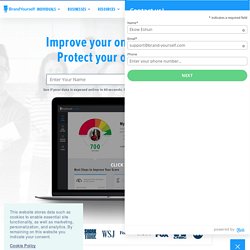 BrandYourself offers Online Reputation Management tools and services to make sure you look great when people Google your name. Now that the majority of people turn to Google to find more about you (both in business and personal life), online reputation management has become extremely important to anyone who cares about their career. . Until BrandYourself, online reputation management was either time consuming (if you knew how to do it yourself) or expensive (if you paid a reputation company to do it for you). We specifically built BrandYourself to empower anyone to do it themselves - and to make it easy, fun and free. Just create an account, submit any profiles or links you want people to find when they Google you, then follow our steps to boost them higher in results for your name.
Web Business by Ken Burbary
Social Media Monitoring Comprehensive real-time monitoring dashboard to collect all relevant online conversations to gain insights with detailed metrics and intuitive graphics. Watch Heartbeat in action Engagement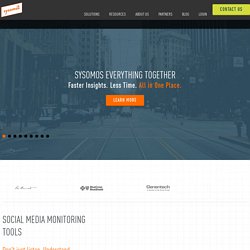 Social Content Management Organize your social stream with schedules, communicate rights allocation with teams, and gain insight into the performance of your content with comprehensive analytics. Stream Management Create, schedule and control where your content is published; leverage templates to ensure content is on message and on time. Drive Brand Engagement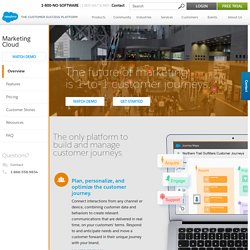 Close the loop. See the light. Nearly two thirds of brands don't track the business value of their social media activity. Why?