Comics
S*P and Other Comics. Eerie Cuties. Menage a 3. December 31, 2013As mentioned in late October, I did a piece for the Nelvana of the Northern Lights Kickstarter.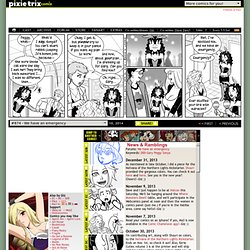 Shouri provided the gorgeous colors. You can check it out here and here. See you in the new year! Cheers! College Roomies from Hell!!! a comic about shots and goggles. Girls with Slingshots: Two girls, a bar, and a talking cactus, f. Sister Claire: Pregnant nun, Holy Crap! Least I Could Do: the Webcomic » by Ryan Sohmer and Lar deSouza. Adventure, Romance, War. The Dreamer: A Webcomic by Lora Innes. DREAMLESS. I Was Kidnapped By Lesbian Pirates From Outer Space!!! YU+ME: dream - Surreal Lesbian Webcomic: updates Monday through. YU+ME: dream is a surreal love story.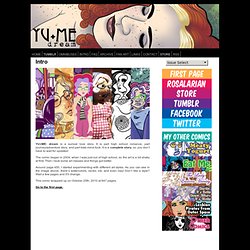 It is part high school romance, part journey/adventure story, and part total-mind-fuck. It is a complete story, so you don't have to wait for updates! The comic began in 2004, when I was just out of high school, so the art is a bit shaky at first. Court - By Tom Siddell. -Zebra Girl- Wapsi Square - Slice of supernatural life YA comic.
Dominic Deegan: Oracle For Hire. Sorcery 101. The Dreamland Chronicles - The Dreamland Chronicles by Scott Chr. Godseeker. Terry and I decided to hammer out the locations and time period we are dealing with in our little comic here.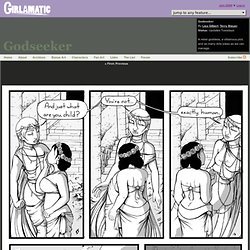 There were moments of "oh shit! Mammoths didn't exist there! Tiras's hut is impossible!" And "fuck! I can't find any evidence of tigers…we NEED tigers…" and "uhm…were there crocodiles?" Antihero for Hire: A comic that dares to wear sunglasses at nigh. Weregeek. Giant In the Playground Games. Fans. Darths & Droids. Obscure Zodiac: Home of Mutant Ninja Turtles Gaiden. The Zombie Hunters.
---