Photography
Kenneth Parker Photography. 32 Pictures To Help You Appreciate The Awesomeness Of Nature. Plitvice Lakes National Park, Croatia. The stunning Plitvice Lakes National Park lies in the Lika region of Croatia.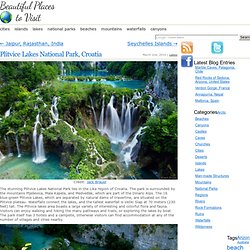 The park is surrounded by the mountains Plješevica, Mala Kapela, and Medveđak, which are part of the Dinaric Alps. The 16 blue-green Plitvice Lakes, which are separated by natural dams of travertine, are situated on the Plitvice plateau. Waterfalls connect the lakes, and the tallest waterfall is Veliki Slap at 70 meters (230 feet) tall. 6a0105371bb32c970b0147e17a3198970b-pi (1597×2400) I need a massage right now by ~Ceecore. P-animal.jpg from smashingmagazine.com.
Natgeo.jpg (600×450) 3ab1f_38236819_XL.jpg (800×534) Macabre Mud by *DaveAyerstDavies. Nemo Graffiti by ~cocktail-hour on deviantART. Photography inspiration | #221 « From up North. Nature 01. Old mill 2 by ~manroms. Bramante stairs. by ~thereasonisyou. Ruins 1 by =DianaCretu on deviantART. Abandoned Places: 10 Creepy, Beautiful Modern Ruins.
Abandoned Places: 10 Creepy, Beautiful Modern Ruins Abandoned Places | We humans are explorers by nature.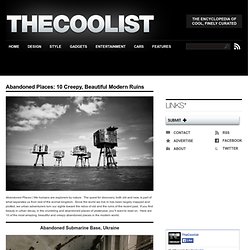 The quest for discovery, both old and new, is part of what separates us from rest of the animal kingdom. Since the world we live in has been largely mapped and plotted, we urban adventurers turn our sights toward the relics of old and the ruins of the recent past. 50 Most Beautiful Tree Photos. Trees are one of the most important life forms on our planet, as they provide oxygen for the rest of the organisms on Earth through a process called photosynthesis.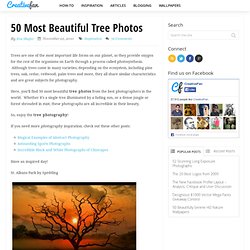 Although trees come in many varieties, depending on the ecosystem, including pine trees, oak, cedar, redwood, palm trees and more, they all share similar characteristics and are great subjects for photography. Here, you'll find 50 most beautiful tree photos from the best photographers in the world. Netherlands_water_H1.jpg from esa.int. 30 Moon Photos like You Never Saw Before | Digital Photography Shots. During the full moon on March 19th 2011 the moon was only 221,565 miles (356,575 kilometers) away.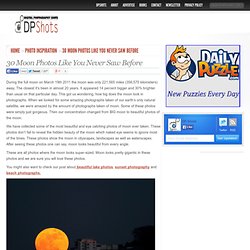 The closest it's been in almost 20 years. It appeared 14 percent bigger and 30% brighter than usual on that particular day. This got us wondering, how big does the moon look in photographs. V Burtonovom lese by *fogke. Loner by =pulsiv.
---