Photography
The stunning Plitvice Lakes National Park lies in the Lika region of Croatia.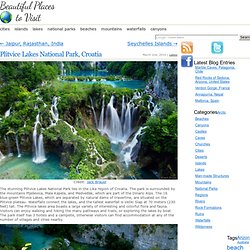 I need a massage right now by ~Ceecore
ashes_snow_love_vw.jpg (1024×768)
3ab1f_38236819_XL.jpg (800×534)
Macabre Mud by *DaveAyerstDavies
Underwate Dance 15 by ~WillyamBradberry
first image dentsu: paint sound sculptures the creative studio dentsu, teamed up with photographer linden gledhill to create this series of paint sculptures using sound vibrations. the series was part of a campaign for canon's pixma ink printer brand. the photographs and videos begin by wrapping a membrane around a small speaker. ink drops were placed on this membrane and the speaker was turned on. once it began to vibrate the ink begins to jump up and down. high-speed video cameras and still cameras were used to capture this including circling around the sculptures to see them from all angles. experimenting with different sounds and frequencies created the various pieces.
Photography inspiration | #221 « From up North
nature 01
Old mill 2 by ~manroms
Bramante stairs. by ~thereasonisyou
Ruins 1 by =DianaCretu on deviantART
Abandoned Places: 10 Creepy, Beautiful Modern Ruins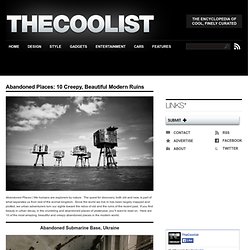 Trees are one of the most important life forms on our planet, as they provide oxygen for the rest of the organisms on Earth through a process called photosynthesis. Although trees come in many varieties, depending on the ecosystem, including pine trees, oak, cedar, redwood, palm trees and more, they all share similar characteristics and are great subjects for photography. Here, you'll find 50 most beautiful tree photos from the best photographers in the world.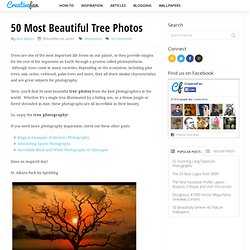 30 Moon Photos like You Never Saw Before | Digital Photography Shots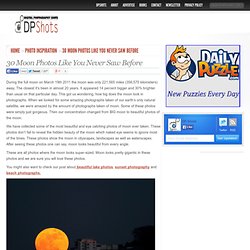 During the full moon on March 19th 2011 the moon was only 221,565 miles (356,575 kilometers) away.
V Burtonovom lese by *fogke
loner by =pulsiv