???
Skybox Imaging
Toniic | Toniic is an international impact investor network promoting a sustainable global economy by investing in entrepreneurs, enterprises, and funds seeking to change the world for the better.
co: collective
Innovations, Pyrolyse: Home
Pink Army Cooperative: Join the Revolution!
The Fifth Conference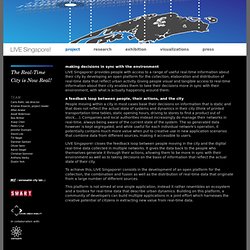 LIVE Singapore! provides people with access to a range of useful real-time information about their city by developing an open platform for the collection, elaboration and distribution of real-time data that reflect urban activity. Giving people visual and tangible access to real-time information about their city enables them to take their decisions more in sync with their environment, with what is actually happening around them. People moving within a city in most cases base their decisions on information that is static and that does not reflect the actual state of systems and dynamics in their city (think of printed transportation time tables, static opening hours, driving to stores to find a product out of stock,…).
LIVE Singapore!
It's Only A Theory
Changement
foresight and scenario planning
futuramb's crumbs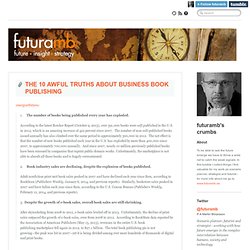 brucesterling ********************************************* The Design-Fiction Slider-Bar of Disbelief ********************************************* * 10.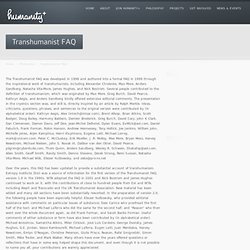 Humanity+
The Transhumanist FAQ was developed in 1998 and authored into a formal FAQ in 1999 through the inspirational work of Alexander Chislenko and other transhumanists, including Max More and Anders Sandberg. Other contributors include Natasha Vita-More, James Hughes and Nick Bostrom, and additional material was provided by Kathryn Aegis, who also both provided substantial chunks of text). The presentation in the cryonics section was, and still is, directly inspired by an article by Ralph Merkle.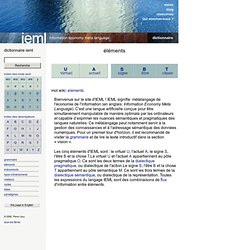 ieml
Bienvenue sur le site d'IEML ! IEML signifie: métalangage de l'économie de l'information (en anglais: Information Economy Meta Language ). C'est une langue artificielle conçue pour être simultanément manipulable de manière optimale par les ordinateurs et capable d'exprimer les nuances sémantiques et pragmatiques des langues naturelles. Ce métalangage peut notamment servir à la gestion des connaissances et à l'adressage sémantique des données numériques. Pour un premier tour d'horizon, il est recommandé de visiter la grammaire et de lire le texte introductif dans la section « vision ». Les cinq éléments d'IEML sont : le virtuel U , l'actuel A , le signe S , l'être B et la chose T .Le virtuel U et l'actuel A appartiennent au pôle pragmatique O .