???
Skybox Imaging
Toniic | Toniic is an international impact investor network promoting a sustainable global economy by investing in entrepreneurs, enterprises, and funds seeking to change the world for the better.
co: collective
Pink Army Cooperative: Join the Revolution!
The Fifth Conference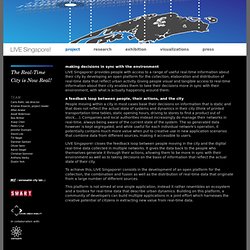 LIVE Singapore! provides people with access to a range of useful real-time information about their city by developing an open platform for the collection, elaboration and distribution of real-time data that reflect urban activity. Giving people visual and tangible access to real-time information about their city enables them to take their decisions more in sync with their environment, with what is actually happening around them. People moving within a city in most cases base their decisions on information that is static and that does not reflect the actual state of systems and dynamics in their city (think of printed transportation time tables, static opening hours, driving to stores to find a product out of stock,…).
LIVE Singapore!
It's Only A Theory
Changement
futuramb's crumbs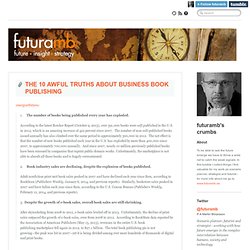 tacanderson: Why Her Will Dominate UI Design Even More Than Minority Report Jonze had help in finding the contours of this slight future, including conversations with designers from New York-based studio Sagmeister & Walsh and an early meeting with Elizabeth Diller and Ricardo Scofidio, principals at architecture firm DS+R. As the film's production designer, Barrett was responsible for making it a reality.Throughout that process, he drew inspiration from one of his favorite books, a visual compendium of futuristic predictions from various points in history. Basically, the book reminded Barrett what not to do.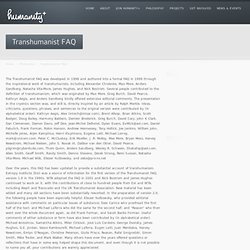 Humanity+
The Transhumanist FAQ was developed in 1998 and authored into a formal FAQ in 1999 through the inspirational work of transhumanists, including Alexander Chislenko, Max More, Anders Sandberg, Natasha Vita-More, James Hughes, and Nick Bostrom. Several people contributed to the definition of transhumanism, which was originated by Max More. Greg Burch, David Pearce, Kathryn Aegis, and Anders Sandberg kindly offered extensive editorial comments.
ieml