???
Skybox Imaging
Toniic | Toniic is an international impact investor network promoting a sustainable global economy by investing in entrepreneurs, enterprises, and funds seeking to change the world for the better.
co: collective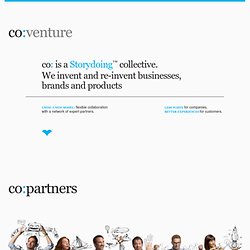 Behance Behance empowers creative professionals to make ideas happen with the largest online platform for creatives to showcase their talent. @behance Berg BERG is a design consultancy, working hands-on with companies to research and develop their technologies and strategy, primarily by finding opportunities in networks and physical things. @berglondon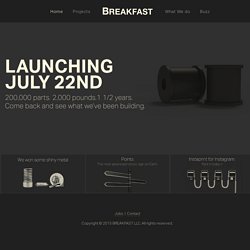 Points - The most advanced directional sign on Earth. We started BREAKFAST with the intention of creating entirely new products that harness the power of the web, and in turn, change how people interact with it in the real world. Points is the culmination of that idea. Points looks as one may expect a directional sign to look... three arms pointing in different directions, each displaying text of a nearby destination.
Cooperative We are completely transparent from design to delivery – a new paradigm for biotechnology companies. Innovative We are using state of the art computer-aided design tools and automated manufacturing processes.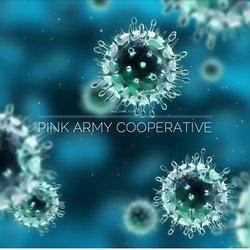 Pink Army Cooperative: Join the Revolution!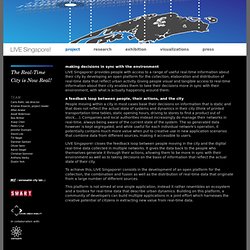 LIVE Singapore! provides people with access to a range of useful real-time information about their city by developing an open platform for the collection, elaboration and distribution of real-time data that reflect urban activity. Giving people visual and tangible access to real-time information about their city enables them to take their decisions more in sync with their environment, with what is actually happening around them. People moving within a city in most cases base their decisions on information that is static and that does not reflect the actual state of systems and dynamics in their city (think of printed transportation time tables, static opening hours, driving to stores to find a product out of stock,…).
LIVE Singapore!
SILFS 2014 – Triennial International Conference of the Italian Society for Logic and Philosophy of Sciences Webpage: http://www.silfs.net/#442-2 On June 18-20 2014 SILFS, the Italian Society of Logic and Philosophy of Science (www.silfs.net) will hold its triennial conference at the University of Rome "Roma TRE". Invited speakers Tarja Knuuttila (University of Helsinki) Hannes Leitgeb (Ludwig-Maximilians-Universität München)
It's Only A Theory
Changement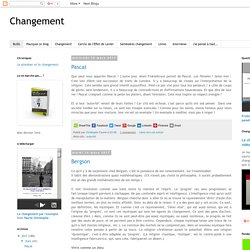 J'ai l'impression que peu de gens donnent cher de la peau de Manuel Valls. Non seulement le pays semble dos au mur. Mais notre premier ministre divise son camp, qui ne pèse déjà pas lourd... Que faire dans ces conditions ? (Sinon avoir le cœur léger, de n'avoir rien à perdre...)
"How do you feel right now?" Such a short question can lead us toward profound insights into our lives. But how do we ask ourselves that question? How do we keep track of our answers?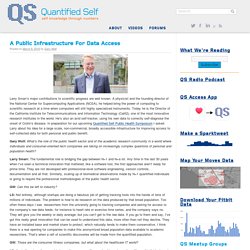 futuramb's crumbs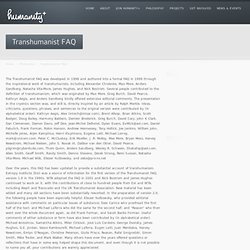 Humanity+
The Transhumanist FAQ was developed in 1998 and authored into a formal FAQ in 1999 through the inspirational work of transhumanists, including Alexander Chislenko, Max More, Anders Sandberg, Natasha Vita-More, James Hughes, and Nick Bostrom. Several people contributed to the definition of transhumanism, which was originated by Max More. Greg Burch, David Pearce, Kathryn Aegis, and Anders Sandberg kindly offered extensive editorial comments.
ieml