Outils communautés
Definition: There are available some tools to help researchers take notes and store, find, mine and manage research materials. Tools:
Organize Research Materials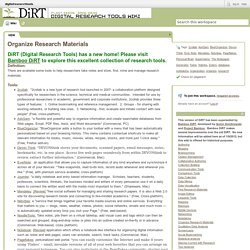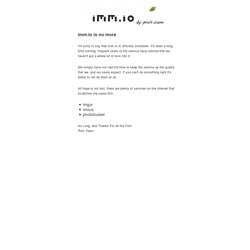 I'm sorry to say that imm.io is officially shutdown. It's been a long time coming, frequent users of the service have noticed that we haven't put a whole lot of love into it. We simply have not had the time to keep the service up the quality that we, and our users expect.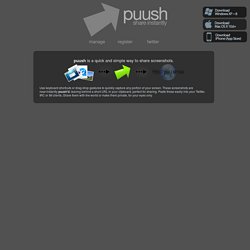 Use keyboard shortcuts or drag-drop gestures to quickly capture any portion of your screen. These screenshots are near-instantly puush'd, leaving behind a short URL in your clipboard, perfect for sharing. Paste these easily into your Twitter, IRC or IM clients. Share them with the world or make them private, for your eyes only. Redefining what puush is. Hey guys,
glifpix Project
outils de gestion de projets
TicTacDo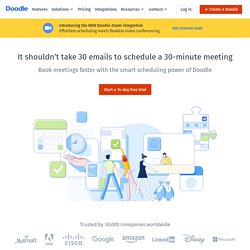 Find a date for a meeting 2x faster Doodle cooperates with your calendar No switching between your calendar and Doodle Avoid conflicting bookings Automatically sync appointments to your calendar Learn more
WhenIsGood