Vide poche
Polar inertia journal. PARIS UNPLUGGED. Application Collaborative de Gestion de Projets. Ils nous font confiance Des équipes de 105 pays utilisent Earliz pour les aider à collaborer et à suivre au quotidien tous leurs projets.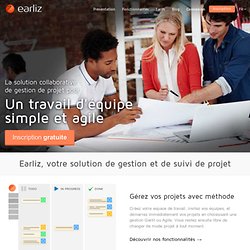 Earliz est l'outil idéal pour donner de la visibilité à mes clients sur l'avancement de leurs projets. J'ai trouvé Earliz très intuitif et facile à utiliser ! Simple, réactif et fonctionnel ! Underconstruction. Création et découpe laser papier, atelier à Paris de découpe laser papier, faire part de naissance et faire part de mariage pop-up. PURSUED. Cart Life: A retail simulation for windows. « Les jeux vidéo font de la politique » (et voici comment)
Comme tous les ouvrages de la (top) collection Zones, l'ouvrage est disponible en version électronique gratuite.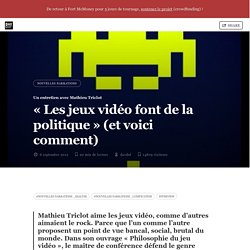 Vous définissez le jeu vidéo comme une « expérience instrumentée », qui s'apparenterait à un état halluciné, entre le joueur et la machine. Qui instrumente cette expérience ? Curiousrituals-book.pdf. Silk — Interactive generative art. Dieselpunks - Dieselpunk + Steampunk Culture. Le blog de bobd. UrbaNews.fr | Actualité de l'Urbanisme, de l'Architecture et de l'Aménagement du Territoire. 10 Even Weirder Psychology Studies. Does smelling granny relieve depressive mood?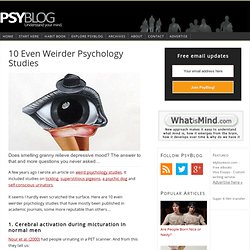 The answer to that and more questions you never asked… A few years ago I wrote an article on weird psychology studies. It included studies on tickling, superstitious pigeons, a psychic dog and self-conscious urinators. It seems I hardly even scratched the surface. Here are 10 even weirder psychology studies that have mostly been published in academic journals, some more reputable than others… How The Mind Really Works: 10 Counterintuitive Psychology Studies. Ten psychological findings that challenge our intuitive view of how our minds work. Some critics say psychology is just common sense, that it only confirms things we already know about ourselves. Ironically this can be difficult to argue with because once people get some new information they tend to think it was obvious all along. THEATRAL,Paris,vetements,theatre,spectacle,accessoires,redingote,ceremonie,chapeau,masques CARNAVAL,canne,GN,costume,deguisement,comedia arte,mode. Online defence security magazine industry military technology news exhibition world land forces - Army Recognition. Le Tampographe Sardon. Et si on se prêtait de l'argent entre particuliers ? | Rue89 Eco. La crise rend une partie des Français frileux vis-à-vis des institutions bancaires traditionnelles.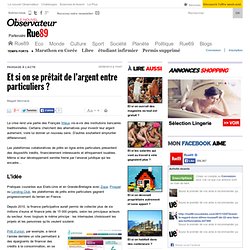 Certains cherchent des alternatives pour investir leur argent autrement, voire lui donner un nouveau sens. D'autres souhaitent emprunter différemment. UbuWeb. Free Wallpapers and Desktop Backgrounds by Illustrator - Jeff Huang. From the Archives. Parano Magazine. Mooloozone – Comics Mash-Up | Mélange BD. Welcome | Ibis Reader ™ Hobo Lobo of Hamelin - Page 1. LOL Annonces - Les petites annonces les plus LOL des zinternettes. Peugeot RCZ View. Le Comptoir Général - 10ème arr. 2 check-ins ici Tout petit inconvénient, classique malheureusement, si tu arrives après une certaine heure en soirée, sache que tu feras peut-être la queue (et la gueule, hé).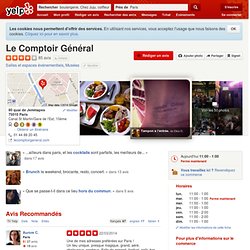 Mais rassure-toi, nous ne sommes pas au RB en plein été. Ptak Science Books. JF Ptak Science Books Post 2205 This beautiful object is Le jeu de la sphere ou de l'univers selon Tyco Brahe [The game of the (celestial) sphere, or the universe according...] and was printed in 1661, and was an educational toy for the advancement of kids young and old.
It was played with a spinner and took the players on a tour of the universe, compiled in 4 elements, 7 planets, the constellations of the Northern hemisphere, the Zodiac, then constellations of the Southern hemisphere, and then the Empyrean. Presumably after playing at the game for some time the players would know something at least through familiarity. Source; NYPL Digital Collections, here. A listing of the stops areound the baord: STOCKING IS THE NEW PLANKING. Metro Wine Map of France. The most amazing thing about this novel new wine map is how clearly it shows France's complex wine regions.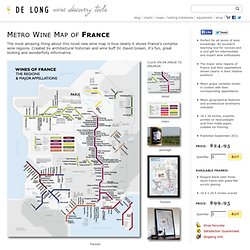 Created by architectural historian and wine buff Dr. David Gissen, it's fun, great looking and wonderfully informative. detail index. Le Seigneur des Anneaux vu du Mordor. Il y a une quinzaine d'années déjà, le paléontologue russe Kirill Yeskov eut une idée peu commune.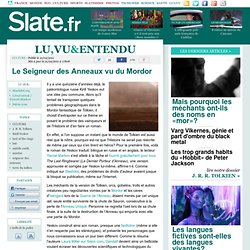 Alors qu'il tentait de transposer quelques problèmes géographiques dans le Mordor fantastique de Tolkien, il choisit d'extrapoler sur ce thème en posant le problème des vainqueurs et de l'Histoire et d'en faire un roman. En effet, si l'on suppose un instant que le monde de Tolkien est aussi réel que le nôtre, pourquoi est-ce que l'Histoire ne serait pas réécrite de même par ceux qui s'en tirent en héros?
---