Photoshop Utilities
Making precise selections in Photoshop is an essential skill that every designer needs.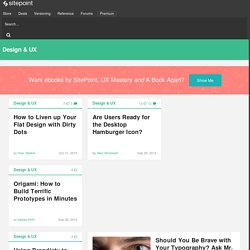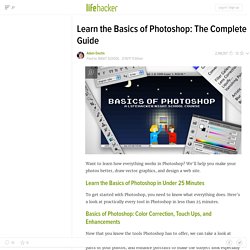 Want to learn how everything works in Photoshop? We'll help you make your photos better, draw vector graphics, and design a web site. Learn the Basics of Photoshop in Under 25 Minutes - To get started with Photoshop, you need to know what everything does. Here's a look at practically every tool in Photoshop in less than 25 minutes.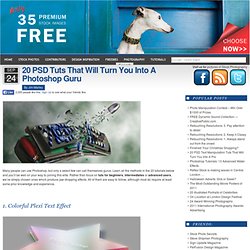 Many people can use Photoshop, but only a select few can call themselves gurus. Learn all the methods in the 20 tutorials below and you'll be well on your way to joining this elite. Rather than focus on tuts for beginners , intermediates or advanced users , we've simply chosen ones which produce jaw-dropping effects.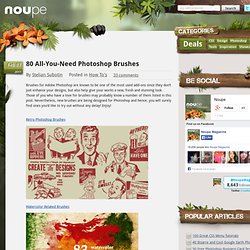 Feb 07 2011 Advertisement Brushes for Adobe Photoshop are known to be one of the most used add-ons since they don't just enhance your designs, but also help give your works a new, fresh and stunning look. Those of you who have a love for brushes may probably know a number of them listed in this post. Nevertheless, new brushes are being designed for Photoshop and hence, you will surely find ones you'd like to try out without any delay!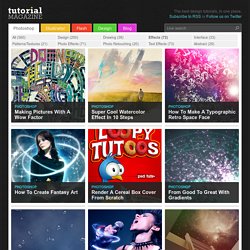 photoshop How to Create a Jumbotron Effect Create a jumbotron screen effect like you would see at big sporting events | 26406 views | by denisdesigns How to Create a Somber Composition In this tutorial you will learn how to manipulate stock images and turn them into your puppets to express your desired feelings.