Philosophy
ORIENTALIA | Journal of Eastern Philosophy &Culture: Papers,...
First published Mon Sep 8, 2003; substantive revision Thu Mar 17, 2011 Zombies in philosophy are imaginary creatures used to illuminate problems about consciousness and its relation to the physical world. Unlike those in films or witchraft, they are exactly like us in all physical respects but without conscious experiences: by definition there is 'nothing it is like' to be a zombie. Yet zombies behave just like us, and some even spend a lot of time discussing consciousness. Few people think zombies actually exist.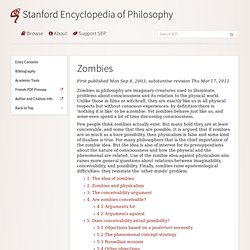 Zombies
Unlike other fools online, I'm humble enough to know not to argue with Godel. That said, I think there is a proof that God *does* exist: Multiverse theory. If one can prove that the Multiverse exists— an infinite number of universes with an infinite variety of physical laws— then by definition, God exists. Or, in practical terms, a God-like being exists that can exercise similar power over the creation, at least within "His" universe. Of course, if that's true, then that means that *this* universe, our universe, could have a God (again, defining God as a higher power). Alas, that doesn't prove that God exists in *our* universe, let alone that it's the God of Abraham (or Xenu, or the Norse, or etc., etc.).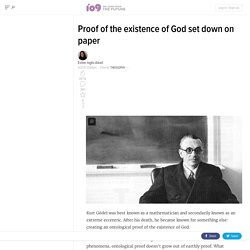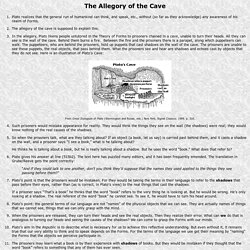 Plato realizes that the general run of humankind can think, and speak, etc., without (so far as they acknowledge) any awareness of his realm of Forms. The allegory of the cave is supposed to explain this. In the allegory, Plato likens people untutored in the Theory of Forms to prisoners chained in a cave, unable to turn their heads. All they can see is the wall of the cave. Behind them burns a fire. Between the fire and the prisoners there is a parapet, along which puppeteers can walk.
Search tips There are three kinds of search you can perform: All fields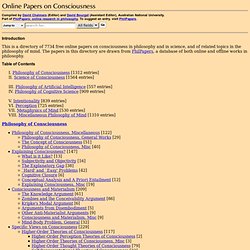 by Isaac Asimov I received a letter from a reader the other day. It was handwritten in crabbed penmanship so that it was very difficult to read. Nevertheless, I tried to make it out just in case it might prove to be important.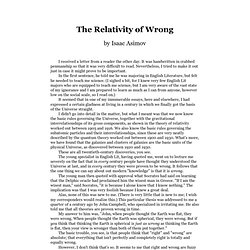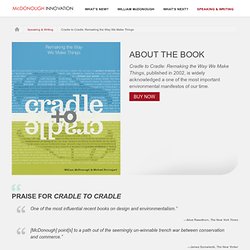 One of the most influential recent books on design and environmentalism." —Alice Rawsthorn, The New York Times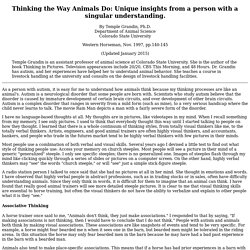 By Temple Grandin, Ph.D. Department of Animal Science Colorado State University Western Horseman, Nov. 1997, pp.140-145 Temple Grandin is an assistant professor of animal science at Colorado State University. She is the author of the book Thinking in Pictures. Television appearances include 20/20, CBS This Morning, and 48 Hours.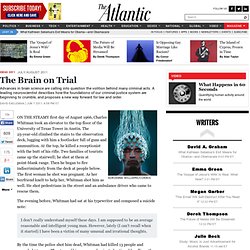 Advances in brain science are calling into question the volition behind many criminal acts.
Suicide Note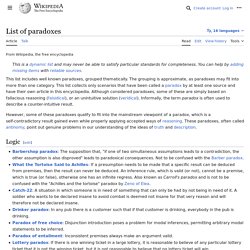 List of paradoxes
This is a list of paradoxes, grouped thematically. The grouping is approximate, as paradoxes may fit into more than one category.
This is a list of some of the major unsolved problems in philosophy. Clearly, unsolved philosophical problems exist in the lay sense (e.g. "What is the meaning of life?", "Where did we come from?", "What is reality?"