News
Bicoastal Arcade Edit has strengthened its roster with the addition of editors Jen Dean and Mark Paiva. Dean joins Arcade Edit from Whitehouse Post, where since 2011 she has honed her skills for brands including Google, New York Times, Cotton, BMW, TJ Maxx and Sprint. She began her commercial editing career under Hank Corwin (Natural Born Killers, Tree of Life) at Lost Planet, where spent almost 12 years. Dean discovered her love of film while studying under legendary experimental filmmaker Stan Brakhage at the University of Colorado. Paiva joins Arcade Edit with over 10 years of experience.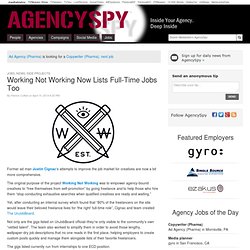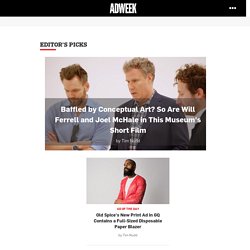 Featured Video January 6, 2014 (3:23) Machines in the Ghost (3:23) F Train Agency Machines in the Ghost http://www.adweek.com/video/advertising-branding/machines-ghost-154771January 6, 2014 (2:06) Mad Woman Mad Woman Loves Videogame Ads http://www.adweek.com/video/advertising-branding/mad-woman-loves-videogame-ads-154886January 10, 2014 (3:34) Six Questions Lara Spotts on The People's Couch http://www.adweek.com/video/advertising-branding/lara-spotts-peoples-couch-154930January 10, 2014
That little Sophie is one pricey bundle of joy, especially when you compare her to the $6 box of condoms you could've used to avoid her "blessed" arrival in the first place. Sir Richard's Condom Co., a new Colorado-based marketer of upscale prophylactics in several sizes and stripes, is launching into the category with nary a mention of the oft-touted pleasure and sensuality. Quite the reverse—the ad campaign is focused solely on how much it will cost you (in dollars and cents, not emotional turmoil) to raise a child in today's economy.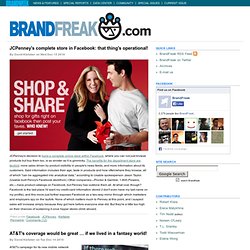 BrandFreak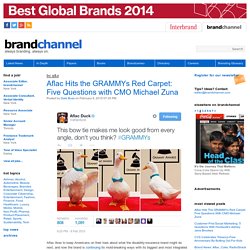 retail watch Posted by Dale Buss on March 12, 2014 05:37 PM America's two big mainstream men's apparel brands finally found a fit with each other after several months of wrangling over whether they would get together and which would be in control if they did. Men's Wearhouse finally agreed to acquire the smaller Jos.
I'm positively floored by the fun series of Web videos by Butler, Shine, Stern & Partners and Tool of North America introducing the BMW Mini Cooper Hardtop. Client and agency asked real Mini owners to think up creative "test drives" to showcase the vehicles. After receiving 800 submissions, they produced 10 videos.