Reesie_pigg
Madeline
Hi BodyRockers, Did you sign up to the NEW 30 Day Challenge ? Day 2 is here … Are you ready … ?? I am it looks good … and a mix of 30 / 10 today which means you need to go quicker and push harder.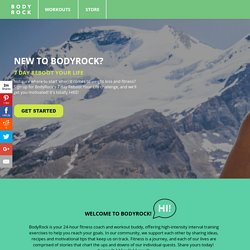 BODYROCK.tv | Fitness Advice, Workout Videos, Health & Fitness | Bodyrock.tv
I love the messy hair/bohemian look. I also love the beach. So, here is a DIY Sea Salt Beach Hair Spray that I can not live without anymore!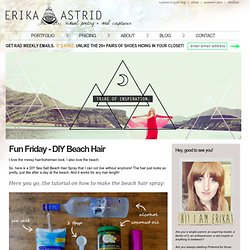 Fun Friday - DIY Beach Hair - asuyeta [ah-soo-yeh-tah] clothes &accessories. handmade with love. - StumbleUpon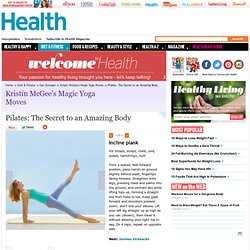 Incline plank - Pilates: The Secret to an Amazing Body - Health.com
Kristin McGee's Magic Yoga Moves Pilates: The Secret to an Amazing Body For triceps, biceps, chest, core, quads, hamstrings, butt
It's never been easier to shop in Canada Free shipping on orders over C$75 C$7.95 for standard shipping Exclusive offers Check in-store stock at your local store Shop Now Not shipping to Canada?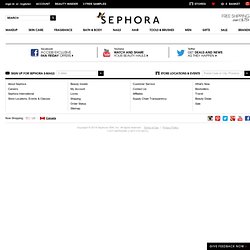 Beauty, Skin Care, Makeup, Hair, &Fragrance - StumbleUpon
How to Win Friends and Influence People by Dale Carnegie - StumbleUpon
- StumbleUpon
Do As One invites you to use color therapy coupled with breathing to stimulate the entire spectrum of energy within your body temple. Choose whether you want to breathe in one, two or three breaths per color and then sit back and calmly receive a mind, body and spirit full-spectrum boost. You can also choose to breath one breathe per color continuously. The map on this page shows you where everyone you are breathing with is located around the world in real time.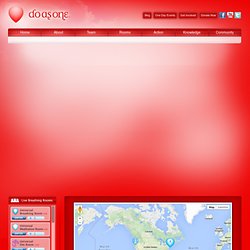 Fitness Partner: Activity Calorie Calculator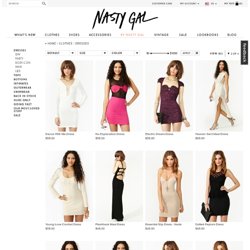 Clothes Dresses at Nasty Gal
Accessibility Information Skip To Main Content Skip To Main Navigation Skip To Secondary Navigation Customer Care
12 Ways to Tie A Scarf & & - Scarves.net - Scarves.net
How to tie a scarf ♥1. Yellow Scarf: Add a corsage to spice up your scarf.♥2. Pink and Purple Scarf: Use an infinity scarf as a shawl.♥3. Lime Green Scarf: Fold your scarf in half, put the middle around your neck.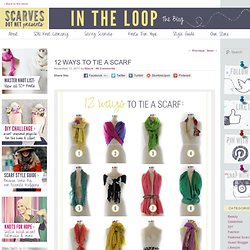 Caution: Her clothes WILL fall off | jess6672 | 51 likes | 163 listens
MUG SHOTS: All Celebs | The Smoking Gun
I've tried lots of brownie recipes: Boxes, scratch, frosted, plain, nuts, chips, fudge … Each of them has something to like, but depending on my mood I might want a change of pace. Not any more. My wife found this recipe, and it's perfect. I'm done looking. This is the brownie recipe that I'll use from now on. Ingredients
How To Make Perfect Brownies | How To Cook Like Your Grandmother - StumbleUpon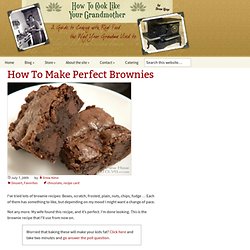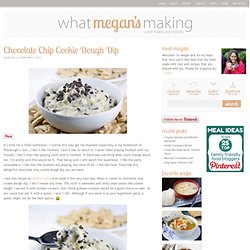 Chocolate Chip Cookie Dough Dip It's time for a little confession. I realize this may get me shunned (especially in my hometown of Pittsburgh!), but….I don't like football.
Chocolate Chip Cookie Dough Dip - What Megans Making Sarah Copeland has a way of making every recipe she writes seem deeply and immediately exciting. It's in the way she pulls ingredients together (Plumped plums and lime with oatmeal? Apples and rye pancakes?
The best new recipes from The Kitchn | punchfork.com - StumbleUpon
Triple Max Tons: Easy Holiday Hair
Side Chignon 1. Using a round brush, blow-dry hair smooth and straight, focusing on the top sections.
50 Life Secrets and Tips | High Existence - StumbleUpon
Indie Dresses and Indie Urban Clothing - Threadsence.com
:::::: carnovsky ::::::