Furthering my mind
humansa.jpg (1000×777)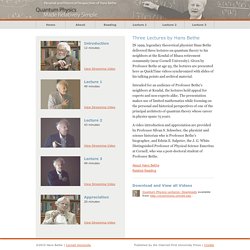 Three Lectures by Hans Bethe IN 1999, legendary theoretical physicist Hans Bethe delivered three lectures on quantum theory to his neighbors at the Kendal of Ithaca retirement community (near Cornell University). Given by Professor Bethe at age 93, the lectures are presented here as streaming videos synchronized with slides of his talking points and archival material. Intended for an audience of Professor Bethe's neighbors at Kendal, the lectures hold appeal for experts and non-experts alike. The presentation makes use of limited mathematics while focusing on the personal and historical perspectives of one of the principal architects of quantum theory whose career in physics spans 75 years.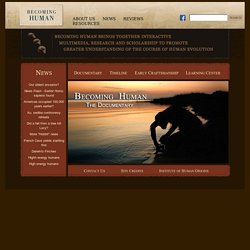 An introduction to the history and crafting of early stone tools - Launch the PresentationExplore human lineage through time: discover your roots over a span of 7 million years - Launch the Interactive TimelineJourney through the story of human evolution in an interactive documentary experience - Launch the Documentary Becoming Human is an interactive documentary experience that tells the story of our origins. Journey through four million years of human evolution with your guide, Donald Johanson. Download for PC or Download for Mac Building Bodies Upright posture and the ability to walk on two legs are crucial, major adaptations associated with the divergence of the human lineage from a common ancestor with the African apes.
Snow, Glass, Apples: The Story of Snow White by Terri Windling: Summer 2007, Journal of Mythic Arts, Endicott Studio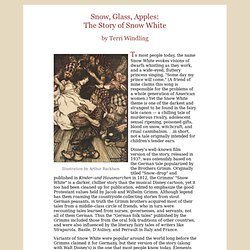 Illustration by Arthur Rackham To most people today, the name Snow White evokes visions of dwarfs whistling as they work, and a wide–eyed, fluttery princess singing, "Some day my prince will come." (A friend of mine claims this song is responsible for the problems of a whole generation of American women.) Yet the Snow White theme is one of the darkest and strangest to be found in the fairy tale canon — a chilling tale of murderous rivalry, adolescent sexual ripening, poisoned gifts, blood on snow, witchcraft, and ritual cannibalism. . .in short, not a tale originally intended for children's tender ears. Disney's well–known film version of the story, released in 1937, was ostensibly based on the German tale popularized by the Brothers Grimm.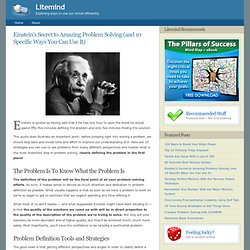 Einstein is quoted as having said that if he had one hour to save the world he would spend fifty-five minutes defining the problem and only five minutes finding the solution. This quote does illustrate an important point: before jumping right into solving a problem, we should step back and invest time and effort to improve our understanding of it. Here are 10 strategies you can use to see problems from many different perspectives and master what is the most important step in problem solving: clearly defining the problem in the first place!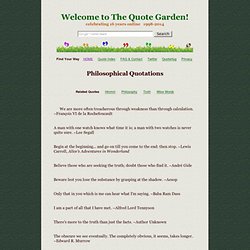 Related Quotes Hmmm Philosophy Truth Wise Words We are more often treacherous through weakness than through calculation. ~François VI de la Rochefoucault A man with one watch knows what time it is; a man with two watches is never quite sure. ~Lee Segall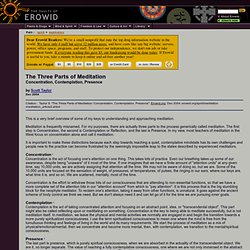 This is a very brief overview of some of my keys to understanding and approaching meditation. Meditation is frequently misnamed. For my purposes, there are actually three parts to the process generically called meditation.