Coups de coeur
Modular chair - une vidéo Comédie et Humour. Sick Pencil Drumming Rap Skills Video. DEAR BLANK, PLEASE BLANK - Pìcame – Visual arts smugglers. Un progetto ironico e geniale di Jared Wunsch e Hans Johnson.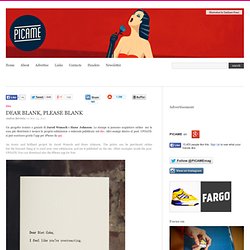 Le stampe si possono acquistare online ma la cosa più divertente è inviare le proprie submission e vedersele pubblicate sul sito. Altri esempi dentro al post. UPDATE: si può scaricare gratis l'app per iPhone da qui. An ironic and brilliant project by Jared Wunsch and Hans Johnson. The prints can be purchased online but the funniest thing is to send your own submission and see it published on the site. BrickHut. Mahna Mahna Live! Rebel:art » Blog Archive » Watchlist: Phil Jones. Sticklebook - the invisible bookshelf.
Still life: Bent objects » Article » OWNI.eu, Digital Journalism. UPDATE: The Return of Bent Objects Wires transform these objects from inanimate to hilarious works of art.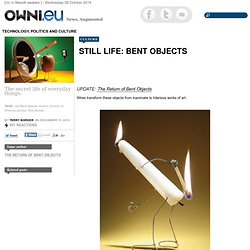 Little polish girl McDonalds as Sculpture Materials Yeah, this is where those come from Dancing Queens. Tall Painting. Thrift Toothpaste Package Design by GUO Lili. In Case Of Emergency Cut Toothpaste!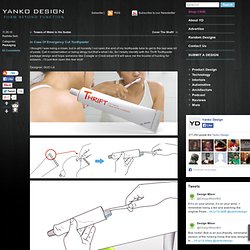 I thought I was being a miser, but in all honesty I cut open the end of my toothpaste tube to get to the last wee bit of paste. Call it conservation or being stingy but that's what I do. So I totally identify with the Thrift Toothpaste package design and hope someone like Colagte or Crest adopt it! It will save me the trouble of hunting for scissors…I'll just tear open the rear end! Chaîne de freddiew. Chaîne de EpicMealTime. Whatimade.com part 4. Mummy: "Hey!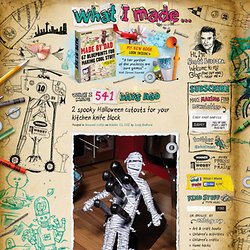 Watch where you put those!" Frankenstein: "Hey, that's my best jacket!" Here's two seasonally spooky Halloween cutouts to end my short break from blogging. I think the result is quite eye catching, or maybe I should say quite eye watering! Recovering Lazyholic l Photography & Stuff by Erin Hanson. Minimalist effect in maximalist market | BLDG//WLF. Welcome - Ommwriter. Rhett&Link: Internetainment. Bent Objects. Une nouvelle méthode de recrutement : les rayons X. Pour trouver la perle rare, les entreprises sont prêtes à tester les méthodes de recrutement les plus insolites.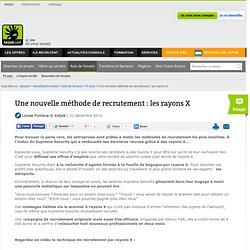 À l'instar de Supreme Security qui a embauché ses dernières recrues grâce à des rayons X… Rassurez-vous, Supreme Security n'a pas soumis ses candidats à des rayons X pour être sûr qu'ils ne leur cachaient rien. C'est pour diffuser ses offres d'emplois que cette société de sécurité suisse s'est servie de rayons X. Is it going to be ok? Letout Outlet - Wall electric socket. x5. | relogik.com. Project info Type:Personal, ConceptField:Industrial design, product designDate:Jan, 2009Phase:Initial design, conceptShare: twitter facebook delicious digg stumbleupon friendfeed tumblr Awards / Publications:2009 - reddot design award winner 20092009 - Engadget2009 - DesigneastInfo / Description:Keep your electric outlets organized and safe while removing unnecessary clutter.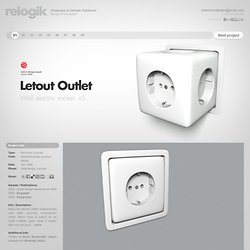 Never have to search for an outlet multiplier again. Keep it simple, with only one push.… more By pressing the top of the outlet you release the rest of it's body and the remaining outlets that were hidden inside the wall. Push back when you don't need additional outlets. lessAdditional info:Thanks to Denis Bostandžić, Jelena Jovović and Strahinja Jeličić.
---