Collections
Let It Dough! 40 Beautiful Flower Pictures. 50 Extremely Awesome Examples of Typography. This time we're gonna show you some truly inspiring works with text, also referred to as typography.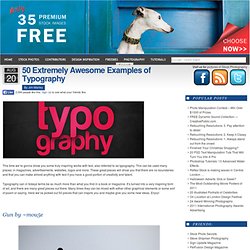 This can be used many places; in magazines, advertisements, websites, logos and more. These great pieces will show you that there are no boundaries and that you can make almost anything with text if you have a good portion of creativity and talent. Typography can in todays terms be so much more than what you find in a book or magazine. Still Looking For Paradise? Maldives - justpaste.it. Double chain of twenty-six atolls… The Republic of Maldives, or simply the Maldives, is an island nation in the Indian Ocean.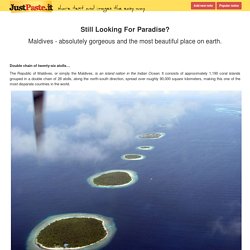 It consists of approximately 1,190 coral islands grouped in a double chain of 26 atolls, along the north-south direction, spread over roughly 90,000 square kilometers, making this one of the most disparate countries in the world. The atolls are composed of live coral reefs and sand bars, situated atop a submarine ridge 960 kilometers long that rises abruptly from the depths of the Indian Ocean and runs from north to south. 70 Photographs That Will Take Your Breath Away | Digital Photography Shots. We here at DPShots believe that the easiest way to learn photography is to learn it by example.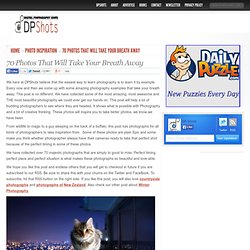 Every now and then we come up with some amazing photography examples that take your breath away. This post is no different. We have collected some of the most amazing, most awesome and THE most beautiful photography we could ever get our hands on. Banksy. Far Out: The Most Psychedelic Images in Science | Senses. The Street Work of Banksy: British Graffiti Artist | Design Cookbook. Banksy is the pseudonym of a British graffiti artist, political activist and painter, whose identity is unconfirmed.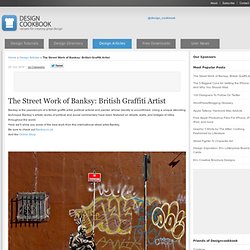 Using a unique stenciling technique Banksy's artistic works of political and social commentary have been featured on streets, walls, and bridges of cities throughout the world. Here we'll show you some of the best work from this international street artist Banksy. Be sure to check out Banksy.co.uk And the Online Shop Banksy.co.ukOnline Shop Sponsored Links. Fire Dragon… literally | Nature Wallpapers.
Fire Dragon… literally inShare0 Tags: dragon, fire.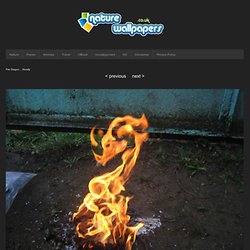 Wedding on Photography Served. 32 Pictures To Help You Appreciate The Awesomeness Of Nature. 88 Brilliant Examples of Bokeh Photography. The quality of the blur has come to be known as "bokeh".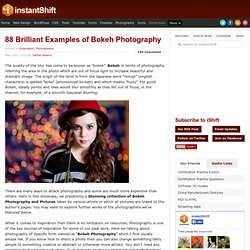 Bokeh in terms of photography referring the area in the photo which are out of focus light to increase beautiful and dramatic image. The origin of the term is from the Japanese word "romaji" (english characters) is spelled "boke" (pronounced bo-keh) and which means "fuzzy". Your beautiful eyes on Photography Served. Gallery of Light calligraphy - No Photoshop on Photography Served. Earth from Above a collection of aerial photography. "Earth From Above" is the result of the aerial photographer Yann Arthus-Bertrand's five-year airborne odyssey across six continents.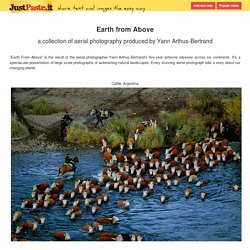 It's a spectacular presentation of large scale photographs of astonishing natural landscapes. Every stunning aerial photograph tells a story about our changing planet. Top 10 examples of brilliant shadow art. G A L L E R Y.
---