Arts and crafts
Thursday, June 14, 2012 4:30 am, Posted by Chris Groves | Internet 20 Awesome Do It Yourself Projects Topics: At Home Project Ideas , Creative DIY Home Projects , Do It Yourself Projects for 2012 , Fun How To Projects , What to Do with Extra Stuff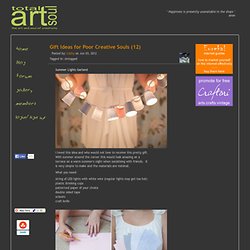 Posted by: Cathy on Jun 03, 2012
My husband and I both have cell phones. And both of us have phone chargers.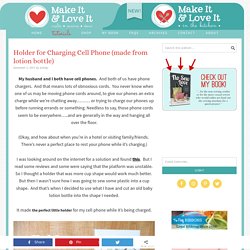 The Beauty of Collecting Vintage Bottles
Vintage bottles are so interesting to collect because of their unique imperfections unknown history beautiful detailing
UPDATE: If you came here from Pinterest, we later updated our readers with more examples and a video tutorial... it's much easier to follow! You can find it here.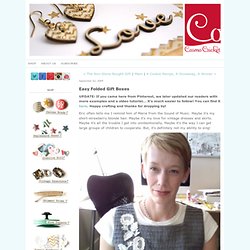 i don't know what it is about this time of year that makes me just want to have my bare feet in the sand, be watching the sun setting into the ocean, and breathing in the warm salty air of the beach...as i get older, more and more i find myself missing that place i used to go to almost every.single.day. as a teen. (my skin doesn't miss it. as a matter of fact, i now wish i listened more and DID put SPF on my face...hindsight is 20/20). my mom calls me from her walk on the beach almost every morning...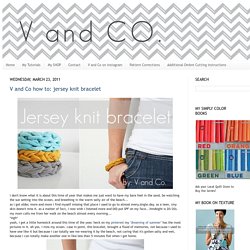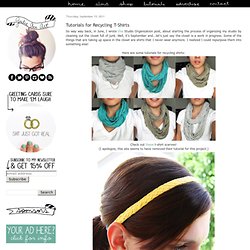 So way way back, in June, I wrote this Studio Organization post, about starting the process of organizing my studio by cleaning out the closet full of junk.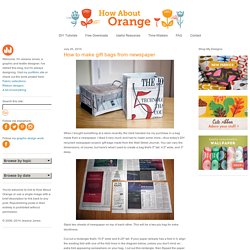 When I bought something at a store recently, the clerk handed me my purchase in a bag made from a newspaper.
Today's entry for the DIY Favor Contest is sent in by Mandy Fowler.
Ruffled® | DIY wedding favors project strike-anywhere match jars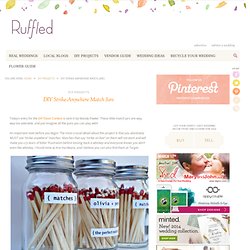 Jessica of Wednesday Inc shows us how to make those gorgeous twine chandeliers from the inspiration shoot she shared with us this morning.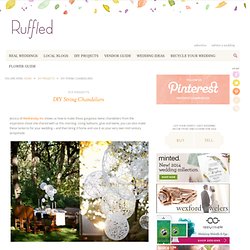 Did you know...that you can make new earrings with a button and a paperclip?