Writing
Get flash to fully experience Pearltrees
The contrasting and categorisation of emotions describes how emotions are thought to relate to each other. Various recent proposals of such groupings are described in the following sections.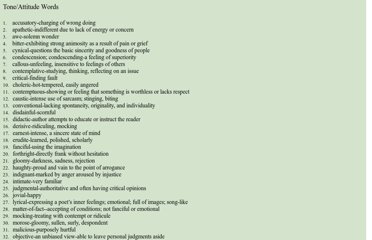 Tone/Attitude Words 1. accusatory-charging of wrong doing 2. apathetic-indifferent due to lack of energy or concern
The World Library is a list of the 100 best books, as proposed by one hundred writers from fifty-four different countries, compiled and organized in 2002 by the Norwegian Book Club . This list endeavours to reflect world literature, with books from all countries, cultures, and time periods. Eleven of the books included on the list are written by women, eighty-five are written by men and four have an unknown author.
Ambiguous Words
You've heard of freewriting, certainly.
English 50 – Intro to Creative Writing: Exercises for Story Writers More Exercises: