Desserts
The Infamous Jacques Torres Chocolate Chip Cookies. Now, I have a chocolate chip cookie recipe that I swear by.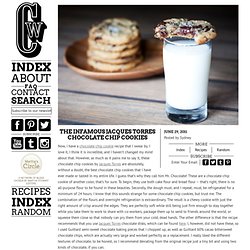 I love it, I think it is incredible, and I haven't changed my mind about that. However, as much as it pains me to say it, these chocolate chip cookies by Jacques Torres are absolutely, without a doubt, the best chocolate chip cookies that I have ever made or tasted in my entire life. Nutella Mug Cake. I have been experimenting with different mug cakes every since I heard about them about a year ago.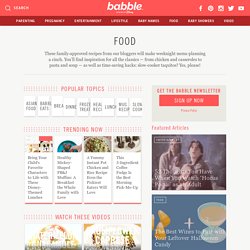 None of them have been winners. They were either too chewy, too dry, or not sweet enough. Well, I continued experimenting, and thought why not add some decadent Nutella into the mix. I modified the classic mug cake recipe, added Nutella, and a little more milk and oil than I had been using before. The results were beyond amazing. No-bake energy bites. I probably should have poured a nice stiff drink recipe for you all on this loveliest of lovely tax days.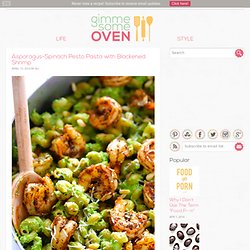 Especially for my fellow small business owners who just gave half of their revenue back to the government. Good grief, I won't even go there. Instead though, I thought I'd offer my idea of a more comforting alternative. Pasta. Slutty Brownies. Now I don't want to over sell this, so I'm going to be conservative and simply say, that these are...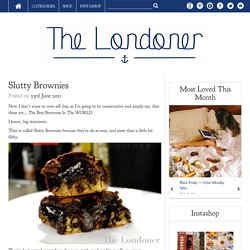 The Best Brownies In The WORLD. I know, big statement. They're called Slutty Brownies because they're oh so easy, and more than a little bit filthy. They're best served warm from the oven, with good quality vanilla ice cream (devastatingly I didn't have any in the freezer this time, so I guess I'll just have to make them again). Lady Behind the Curtain » Pull Apart Doughnut. Instead of cutting a whole donut, how about just donut holes?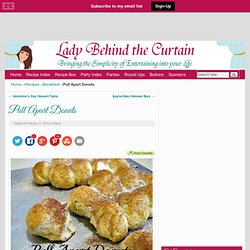 This is a baked low calorie version of the donut. With only 210 calories per pull apart. YUM! Strawberry Torte. This beautiful swirled torte is almost too pretty to eat.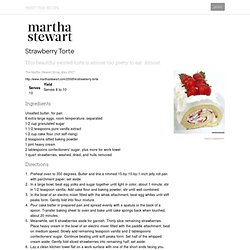 Almost. Photography: The Martha Stewart Show, May 2007 Serves 10 Yield Serves 8 to 10. Key Lime Pie Recipe at Epicurious. Yield Makes 8 servings Key limes are also known as Mexican or West Indian limes.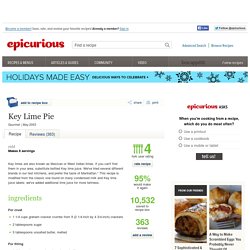 If you can't find them in your area, substitute bottled Key lime juice. We've tried several different brands in our test kitchens, and prefer the taste of Manhattan.* This recipe is modified from the classic one found on many condensed milk and Key lime juice labels; we've added additional lime juice for more tartness. Homemade Snickers Bars. Insanity.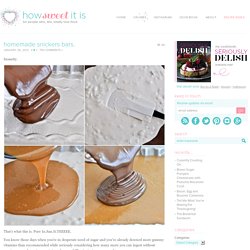 That's what this is. Pure In.San.It.TEEEEE. You know those days when you're in desperate need of sugar and you've already downed more gummy vitamins than recommended while seriously considering how many more you can ingest without causing severe harm to your internal organs? Apple Pies. I know, I've made a few pies lately.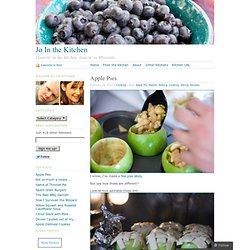 But see how these are different? Look at how adorable these are! I mean, come on. Could you resist?
---